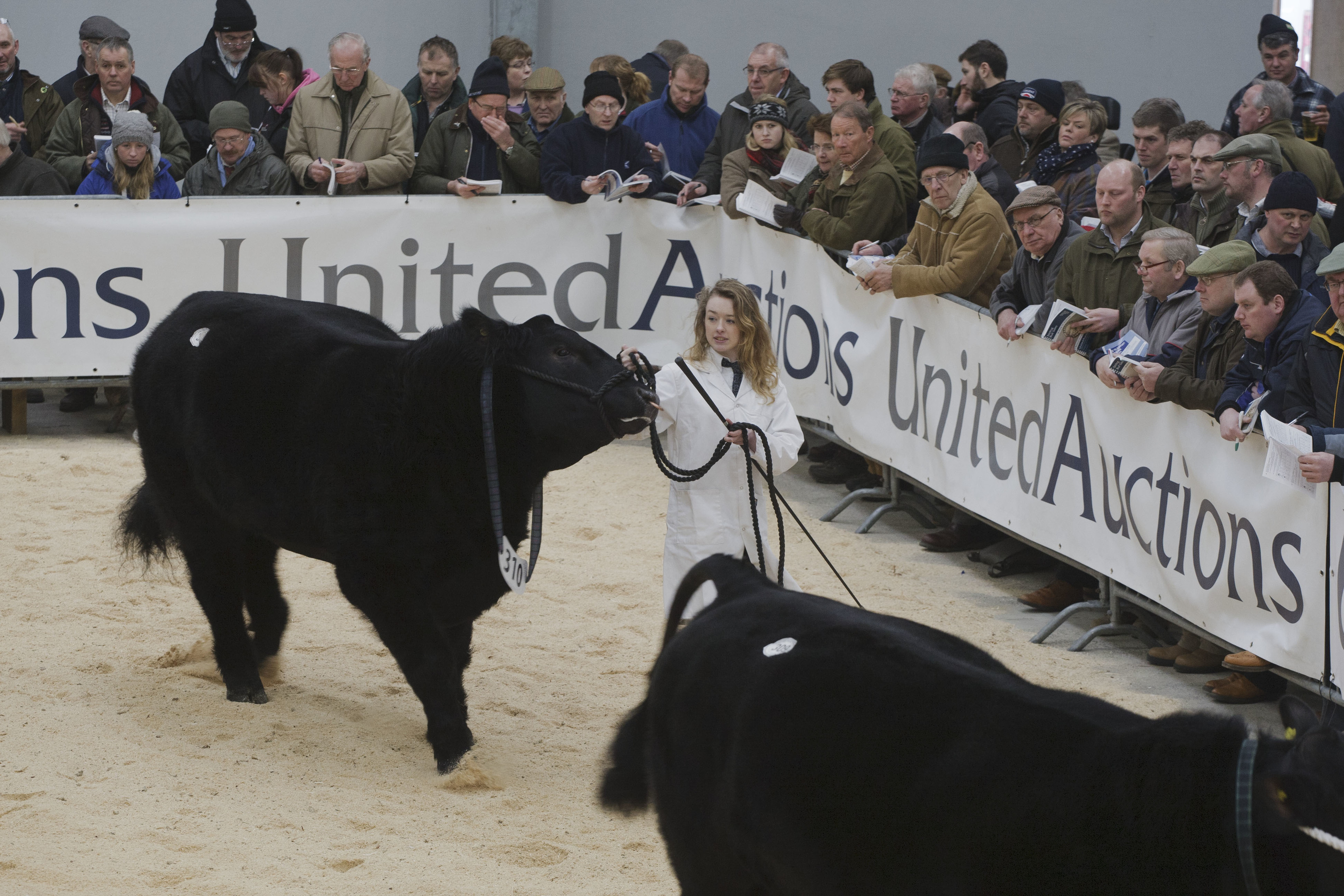 The world famous Stirling Bull Sales has had its format changed once more to better meet the needs of buyers.
Organisers United Auctions introduced Sunday judging at the fixture last October and the two sales fixtures this spring will follow the same format.
The event, which takes place over two weeks, will see more than 1,000 pedigree bulls and females go under the hammer.
The first batch of shows and sales takes place from Sunday, January 31, to Tuesday, February 2, with the second set for Sunday, February 14, to Tuesday, February 16.
Judging will now start on the Sunday of both fixtures to create a more compact sales programme.
United Auctions sales director and auctioneer John Roberts said: "The updated schedule is a next step in the evolution of the bull sales. It reflects customer demand to get the most value out of the event, and their time off the farm."
His colleague, David Brown, added: "The spring sales offer no less than 342 vendors of high quality bulls and females. Entries come from the four corners of the UK – from Shetland and Orkney to Somerset, Southampton, Portsmouth and from Northern Ireland, Swansea and Wold in Wales, to Oxfordshire and Lincolnshire – highlighting the national importance of this event."
This year's spring sales, which are sponsored by Bank of Scotland, kick off with Aberdeen-Angus judging on January 31, followed by the sale of Angus and show and sales of Limousin, Beef Shorthorn, Luing, British Blue and Hereford cattle over the next two days.
The next instalment starts with Simmental judging on February 14, followed by the sale of Simmentals and show and sales of Charolais and Salers cattle.
It will also feature the sale of the complete adult portion of the Fife-based Broombrae herd of Simmentals on Monday, February 15.
Judges
Aberdeen-Angus – John Lohoar, Glenbervie Home Farm, Drumlithie, Stonehaven.
Beef Shorthorn – Liam Muir, Upper Onston, Stenness, Stromness.
Limousin – James Hazard, Saltby Heath, Skillington, Grantham, Lincolnshire.
Salers – Neil Austin, Boreland Of Girthon, Gatehouse Of Fleet, Dumfries and Galloway.
Simmental – Gary Christie, Midtown Of Glass, Huntly, Aberdeenshire.
Charolais – Ben Harman, Grove Farm, Grove Lane, Chesham, Buckinghamshire.