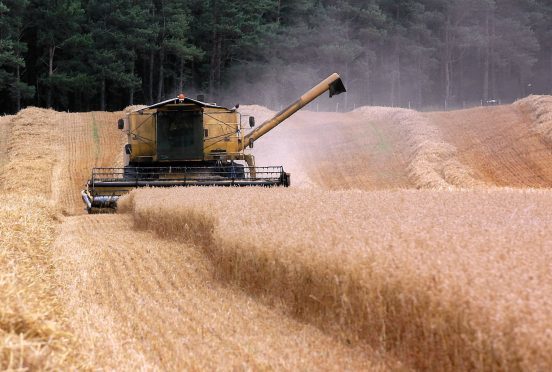 Britain's largest farmer-owned arable trading business is back in the black.
Openfield Group Ltd, which manages Angus Cereals in Montrose, posted pre-tax profits of £2.4million for the year to June 30, 2015, compared with a pre-tax loss of £4.2million the year before.
The firm thanked an improved harvest in 2014 for the turnaround.
Turnover in the year was up 0.6% to £749million with the volume of grain handled up 19% to 4.3million tonnes.
Company chairman Richard Beldam, who farms in Worcestershire, said: "During the marketing year Openfield ceased to act as the marketing partner for two members of the central store network. Although they chose to work with a different marketing agent, the grain activities acquired from Countrywide Farmers more than made up for the loss in volume contributed by these businesses in the support of Openfield's unique consumer contracts which continue to enhance farmer returns."
He said the company's relationship with other stores, including Angus Cereals, had gone from strength to strength with the firm operating from a "sound financial position" and operating without any core debt.
"Shrewd capital management and good consumer relations enabled Openfield to collect funds from customers up to three days earlier than in previous years. This enabled the business to pay farmers on average nine days earlier. Farm businesses are under intense financial pressure and we have responded by doing what we can to ensure the timely transfer of funds," added Mr Beldam.
The two grain companies to cease partnership with Openfield were Aberdeen Grain Storage Ltd and Camgrain in Cambridgeshire.
Whiterashes-based Aberdeen Grain now works in partnership with Frontier Agriculture.
The move, which took effect for harvest 2015, had long been rumoured to be in the cards following the departure of Openfield's general manager in Scotland, Bruce Ferguson, who at the time managed the grain businesses at both Aberdeen Grain and Angus Cereals. Mr Ferguson is now Frontier's general manager for Scotland.