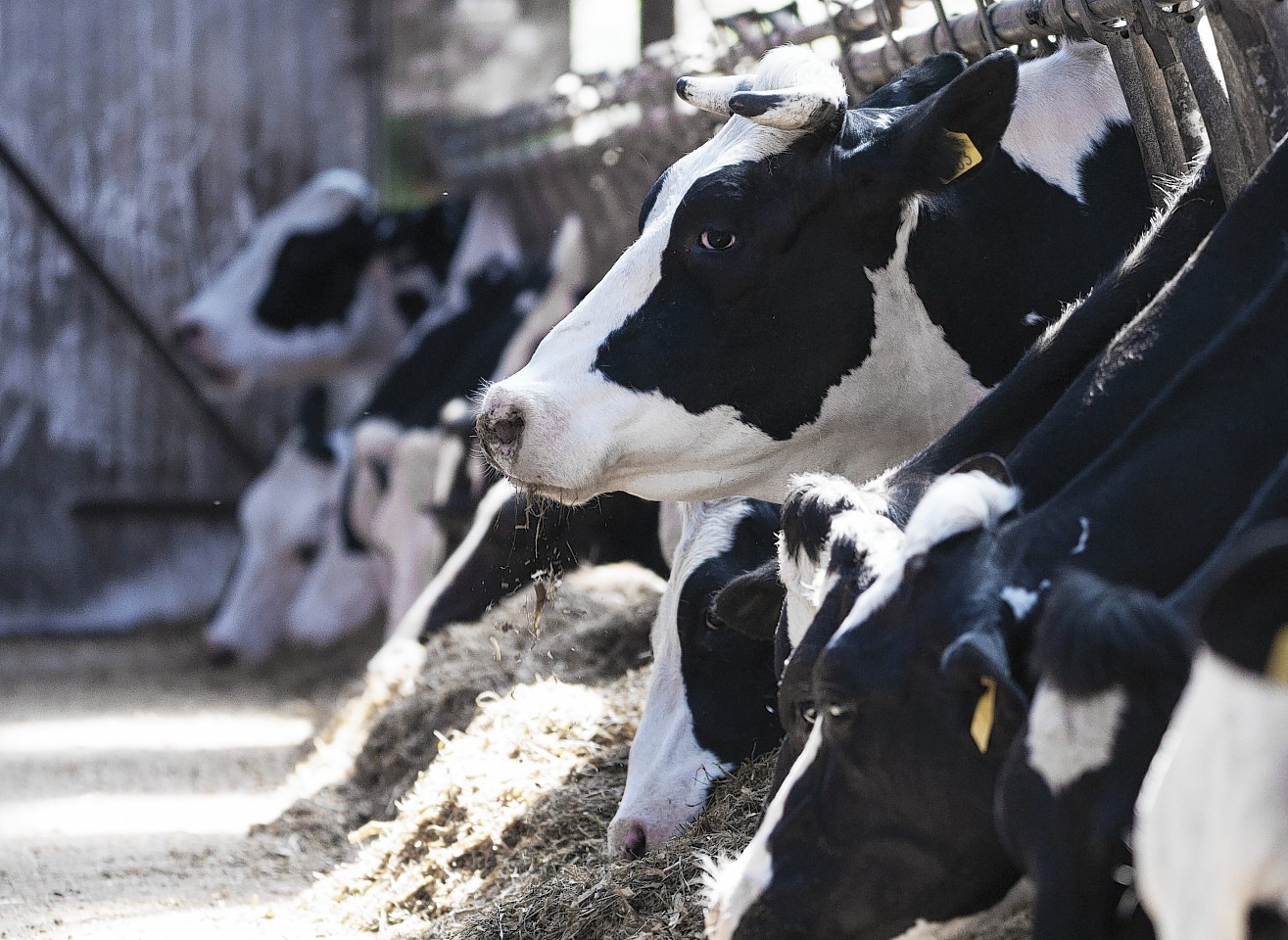 Alarm bells were ringing in Scottish farming circles last night with the official confirmation that farm incomes in 2015 are estimated to be down 15% on the year and profits are more reliant than ever on declining European subsidies.
The figures follow a fall of 9% in 2014, making this only the second time since the 1990s that incomes have dropped in two consecutive years.
Some data is still to be collated, but Scotland's chief statistician revealed Total Income From Farming (TIFF) in 2015 may have fallen back to about £667million – the second lowest figure in the past decade once inflation is taken into account. In 2013 agriculture was worth £837million to the Scottish economy, a figure which dropped to £777million in 2014.
Subsidies, including coupled support, amounted to £510million in 2014 and fell to £490million last year. It comes as no surprise to the industry that the dairy sector suffered from the largest drop in income in 2015. The average milk price fell 23% in the year, resulting in a drop of 21% in overall value.
The poultrymeat sector also declined and is now worth only half its value of two years ago.
NFU Scotland (NFUS) said the drop in Scottish farming's total output was as much to do with decreased production as it was to do with decreased prices. "Over two years total costs have decreased but total output has decreased further, and at a faster rate," said NFUS director of policy, Jonnie Hall.
"These figures back up our argument that farmers need monies available through all support schemes as soon as possible, and justify the pressure we have been putting on the Scottish Government in recent months to deliver payments on time to cash poor businesses."
Mr Hall said that while farmers would welcome fair returns from the marketplace for their efforts, the fast decline in total income only increased the industry's reliance on support payments in the face of price and production volatility. He added: "The total pot of support-scheme funding available to industry is also in decline, but its value to Scottish agriculture is actually increasing in relative terms. It is sobering that some 74% of TIFF figure equates to the amount of support Scottish agriculture receives."
Rural Affairs Secretary Richard Lochhead conceded 2015 had been a difficult year for Scottish farming. He highlighted the impact of difficult global trading conditions, particularly in the dairy sector. He went on to use the statistics to make a political point by setting out the case for continued membership of the EU.
"These figures highlight the importance of EU funding to Scottish agriculture," he said. "The Cap is expected to inject more than 4.5billion euros into the Scottish economy over this Cap period, and Scottish dairy producers benefited from EU emergency aid last year. Europe is also our number one destination for international food and drink exports, with more than two thirds of the food produced here going to the Continent."