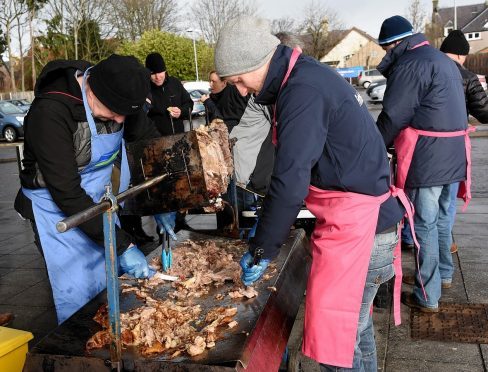 Farmers and crofters from the Highlands region descended on an Inverness supermarket at the weekend to promote Scottish produce to the public.
NFU Scotland members gathered outside Aldi's store at Friars Bridge in the city between 11am and 1pm on Saturday.
The event was one of five taking place throughout Scotland to help farmers better engage with consumers and promote Scottish food and drink.
It follows the success of similar events held in Stirling, Dunfermline and Livingston last year.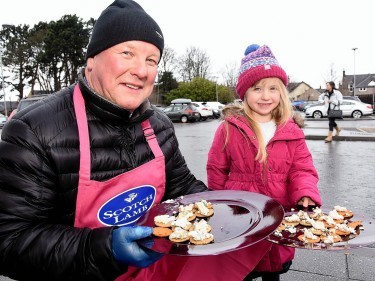 At Saturday's event farmers gave consumers samples of Scottish beef, lamb, chicken, cheese, yoghurt and chutney.
"While there has been good progress in the last year, it is clear that supermarkets can go much further to support Scotland's hardworking farmers, while delivering greater quality to Scotland's shoppers," said NFU Scotland president Allan Bowie.
"In 2015, our activity at supermarkets meant that our members were more visible and active than ever before, speaking to shoppers, offering Scotch beef, lamb and cheese to taste, and promoting high quality assurance standards."
He said farmers involved in previous events had received "overwhelming support from shoppers who want to be able to buy more Scottish produce".
"Members will be out and about once again continuing this good work in the coming weeks and months, and we would encourage consumers to head along and support our hardworking farmers by speaking to members and putting Scottish produce on their dinner tables," added Mr Bowie.
"We will continue to engage with other retailers and supermarkets to encourage them to stock and promote Scottish produce, while encouraging consumers to buy local, whether that be from the supermarket shelves or, indeed, their local butcher."
An Aberdeenshire event is also scheduled to take place. The date is still to be confirmed.