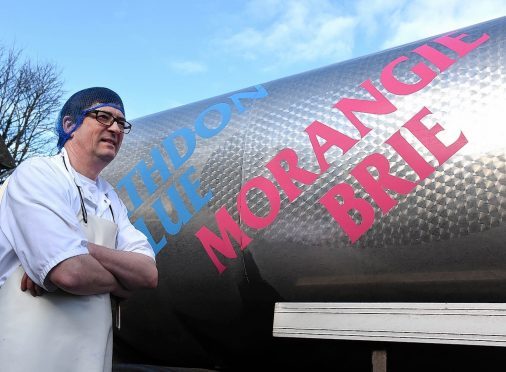 Nestled away in an industrial estate in the Highland town of Tain you will find a busy team of cheese-makers producing everything from Morangie Brie to Strathdon Blue.
However blink and you'll miss it – owner Rory Stone admits many people in Tain don't even know there is a cheese factory in town.
The £1.4million turnover company, which celebrates its 50th anniversary next year, employs a team of 14 full-time equivalents at its low-profile site on the Blarliath Industrial Estate.
The site was once home to the family's herd of 14 dairy shorthorn cows before Rory's parents sold the farm to finance their cheese-making venture.
"It's the classic story of accidental cheese-making," said Mr Stone. "My father complained after the war that we couldn't get crowdie so my mother had a go at making it. My mother put a whole churn of milk in the bath and it soured but it wouldn't set."
To remedy the problem of the milk not setting, the local chemist, who was known as 'Shake the Bottle', stepped in and gave the Stone family some lactobacillus acidophilus which Mr Stone says was "enough to push the milk over the edge".
The milk was then scrambled, put in a pillowcase and hung up and hey presto crowdie was created.
Fast forward 50 years and the cheese-making has moved away from the family bathroom and crowdie is no longer the staple product being produced.
The company produces a wide range of cheeses including Strathdon Blue, Morangie Brie, Blue Murder, Caboc and a cheddar known as Tain Truckle.
The cheeses can be found in all the major retailers, restaurants and a number of farm shops across the country.
Small batches of cheeses using goats' and sheep's milk are also produced when Mr Stone manages to secure supply of the raw product.
However, the bulk of cheese is made using cows' milk from two dairy farming families – the Nicolsons at Holding, Sibster, Caithness, and Nick and Jo Mackenzie at Rootfield on the Black Isle.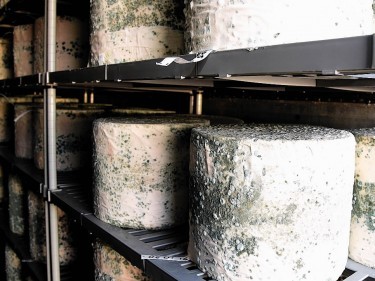 Most cheeses were developed on-site, however the Strathdon Blue brand and 'recipe' were acquired from the Twin Spires Creamery in Aberdeen in 1999. This sparked the family's interest in mould-ripened – blue – cheeses and led to a collaboration with Alex James, of the rock group Blur.
A cheese named Blue Monday emerged from the partnership and after the two parties parted ways Alex James went on and registered the brand name.
Mr Stone said he was completely unaware of this and a legal battle emerged when he then tried to produce cheese under the Blue Monday name. The dispute was settled and Highland Fine Cheeses now calls its version of the cheese Blue Murder instead.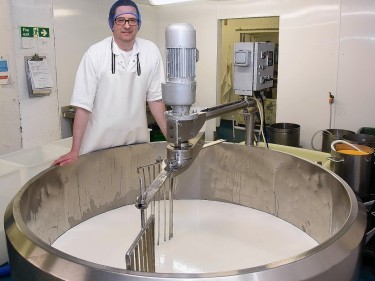 On future plans, Mr Stone says he wants to ramp up production so that he is using all of the milk provided from his two dairy suppliers.
At present around 150 tonnes of cheese is produced every year.
Total milk intake amounts to around 30,000 litres a week from the two farmer suppliers, of which around 24-25,000 litres is used to make cheese.
The remainder is sold on the open market via Graham's The Family Dairy.
Mr Stone said producers receive 29p a litre for the milk used to make cheese with the extra milk priced according to how much it makes on the open market – in recent months this has created an average total farmgate milk price of 26p a litre.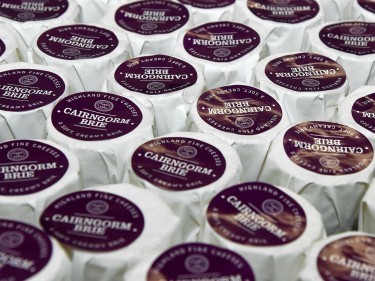 The company also has exports in its sights and Mr Stone said he hoped the newly developed Scottish Dairy Brand would help firms like Highland Fine Cheeses to sell their products world-wide.
"I'd like to be able to absorb the total milk supply and to ask them to produce more in future. We are in our fourth year of growth and we are in double-digit growth this year," said Mr Stone.
He also revealed plans to produce an incredibly stinky cheese, known as a washed rhind cheese.
"I'm going to call it Minger," said Mr Stone. "We are looking at a project this year to try and get it right and I'd hope to have it ready for Christmas."