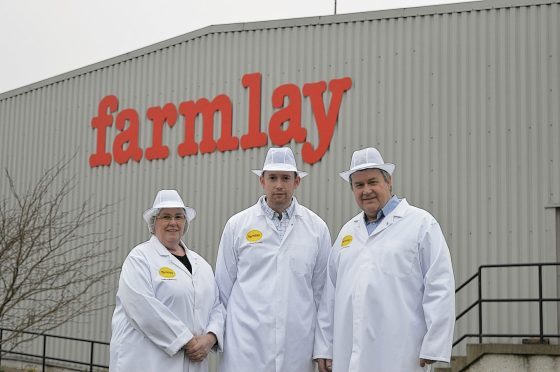 North-east egg producer Farmlay Eggs has thanked rising consumption for a 60% increase in pre-tax profits.
The company, which supplies all the free-range eggs to Morrisons and Aldi in Scotland, is run by Robert and Ethel Chapman and their son Iain.
The firm sorts and packs between 3million and 3.5million eggs a week.
Around half of the eggs are produced on the family's 2,000-acre farm at West Cockmuir, Strichen, with the remainder sourced from 21 contract producers in Aberdeenshire, Moray and Kincardine.
According to accounts filed with Companies House the company, under its registered name of Aberdeen and Northern Eggs Ltd, posted pre-tax profits of £2.430million for the year ended Mary 31, 2015. This is up 60% on 2014 when pre-tax profits stood at £1.514million.
Turnover at the company was up slightly to £16.120million from £15.866million previously.
In her director's report, Ethel Chapman said: "The retail market is volatile, with a continuing squeeze by all customers looking for better prices and more promotions. Consumption of eggs however continues to rise, which can only be a good thing for the industry and the company.
"Looking to the future we expect to see a continued squeeze as the retail market evolves. It is hoped however that the strategy of keeping all aspects of rearing and production, along with distribution under the control of the company will assist in keeping the company profitable."
She said construction of a new free-range henhouse was completed on schedule with the first birds housed in it in March 2015.
In addition a new rearing unit to hold 36,000 day-old chicks was built and first populated at the end of June.
Mrs Chapman said: "Producing as many pullets in house as we can, will continue to eliminate any possible spread of disease that may be transmitted via flocks bough in from south of the border. Bird welfare will be improved as the as the transport time will also be reduced, as most of our satellite producers are within two hours of our main facility at Strichen."
She said refurbishment of another henhouse was planned for the summer when a new roof, equipment and better insulation will be fitted.
In addition the firm's grading facility at West Cockmuir will be expanded this year – earlier this month the company received a £239,833 grant to aid this project through the food processing, marketing and co-operation (FPMC) scheme, which forms part of the Scottish Rural development Programme.
Robert Chapman said the company was benefiting from growth in the egg market, which is growing by between 5 and 10% every year.
He said a new premium range called Nearer, Fresher, which was launched last year, was "going very well" as a result of shoppers looking more and more for local produce.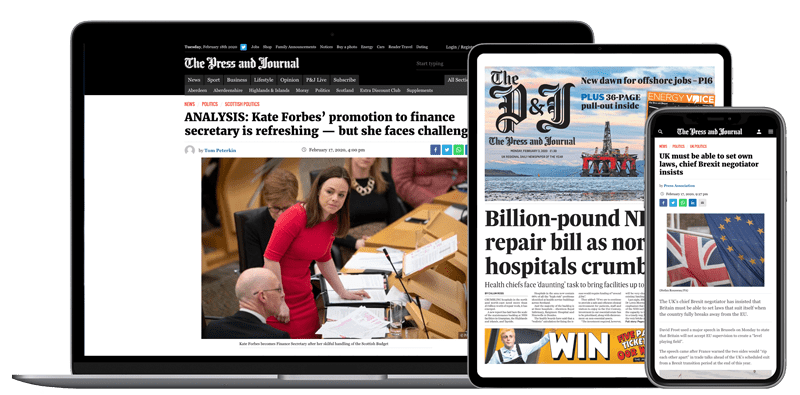 Help support quality local journalism … become a digital subscriber to The Press and Journal
For as little as £5.99 a month you can access all of our content, including Premium articles.
Subscribe