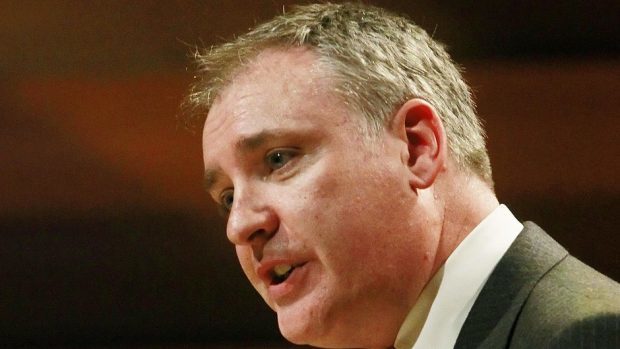 The Scottish Government has approved the first stop gap farm support which is being paid while the controversial £178million IT system wades through the basic payment backlog.
More than £250million of national funds has been earmarked to provide cash support while CAP claims are slowly processed by the delayed Cap IT project.
In an update on his pledge to ensure all farmers received some support in April, Rural Affairs secretary, Richard Lochhead said £55million of less favoured areas (LFASS) payments to 11.500 farmers had now started.
The update also confirmed that 63% of farmers and crofters have had a first installment of their EU CAP subsidy, worth about 80% of their basic and greening claim.
The other £200million of national support – for around 37% of producers who haven't received any EU basic payment by the end of March – is on track to be paid in April.
Mr Lochhead said he was well aware some farmers were facing cash flow issues as a result of poor commodity prices, difficult weather and the delays to support payments.
"We have begun authorising nationally-funded LFASS payments and will shortly write to farmers and crofters who've not yet received a basic and greening first installment with more information about how national support will be paid, and the small print legal terms and conditions that we need to provide," he said.
"I fully accept that the IT system is not enabling us to process claims as quickly as we want. We are continually working to improve that, and this year's SAF window has opened as planned with positive feedback so far."
Mr Lochhead added that Scotland's new £45million Beef Efficiency Scheme is set to open for applications in April. This scheme will involve farmers collecting and monitoring key information about cattle which will enable them to implement changes to improve the management and quality of their herd.
"In return, producers will receive financial support equivalent to about £32 per calf and, more importantly, be ideally placed to reap huge rewards in the longer term – namely, improving the quality, efficiency and sustainability of Scotland's beef herd, leading to higher profits and lower greenhouse gases," said Mr Lochhead.
"I urge all eligible breeders to apply for this unprecedented support when the scheme opens in April as I am keen to maximise the number of farmers who will benefit. We will be closely monitoring the number of applications later in the year to see if further action is needed to increase participation."
Another £5million of start-up grants has been allocated to more than 100 young farmers and new entrants from the Scottish Rural Development Programme.