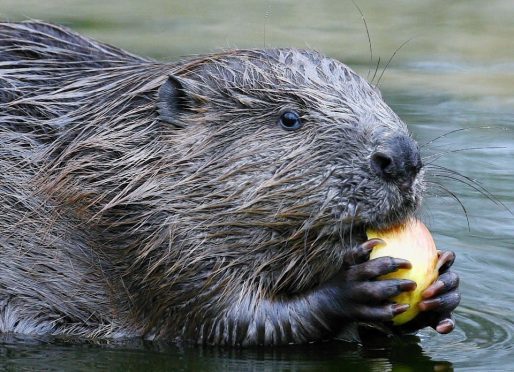 The Tayside beaver dilemma was kicked into the long grass by the Scottish Government yesterday, just hours before the current Parliament was dissolved.
After nine months' deliberation over how to handle the hundreds of beavers which now populate the Tay catchment area, Environment Minister Aileen McLeod said a final decision wouldn't be taken until later this year.
However, the Government made it clear that it was prepared to use Nature Conservation Orders (NCOs) ahead of that decision if evidence emerged that welfare concerns were being ignored.
NCOs can be used to prohibit specified actions, such as shooting beavers, and a breach of an NCO is a criminal offence.
The clear message to land managers that the Government was prepared to use legal protection for the animals follows reports of pregnant and lactating beavers being killed on tributaries of the Tay.
Dr McLeod said she understood the problems beavers caused for farmers who had low-lying areas of land which were at risk of flooding or waterlogging from their damning activities.
"We are working closely with SNH, who are providing advice on mitigation and alternatives to lethal control – but also guidelines regarding welfare considerations arising from the shooting of beavers, where this is the only option available," she said.
"We are aware of and share the concerns raised by the recent information about the killing of beavers during the breeding season, and we ask all land managers to heed the advice set out regarding when there are likely to be dependent young and shooting is
particularly discouraged.
"The use of Nature Conservation Orders is available to us and, should evidence emerge that welfare concerns for beavers are being ignored, we will look to use these powers to protect beavers in specific areas."
Some farmers were reluctant to comment on the Minister's statement as they have been targeted by animal welfare activists, but Strathisla Farms owner Adrian Ivory said he was disappointed a final decision on the future of the beavers had not been reached.
"Everyone would prefer a decision to be made so that we can move on and work within the legislation," he said.
"At the moment we're all in limbo land."
Mr Ivory said he wasn't worried about the threat of NCOs as neither he nor any other responsible land managers would consider shooting pregnant or lactating beavers.
NFU Scotland deputy director of policy Andrew Bauer said NCOs had been available since 2004.
"It's simply the law as it stands," he said.