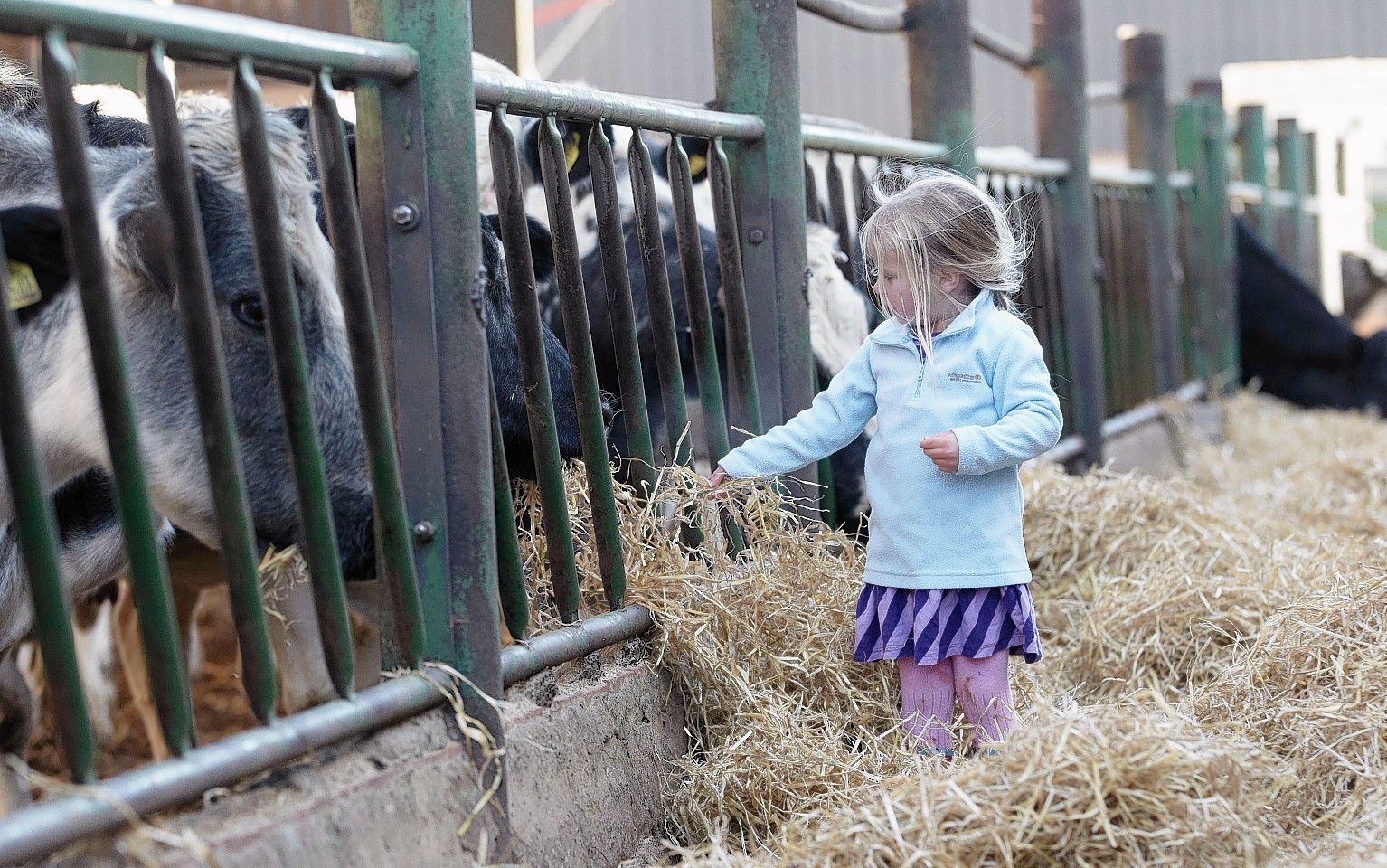 A major push to persuade Scottish farmers to throw open their gates to the public in June has been launched by the organisers of Open Farm Sunday.
The annual event takes place on June 5, and next Monday any farmers considering taking part have been invited to a free information event at the Royal Highland Centre, Ingliston.
Speakers will look at the role grass roots producers can play in promoting and supporting Scottish and British agriculture. Last year only 24 Scottish farmers showed the public around their farms out of 389 producers across the UK, and organisers believe the industry can better that by showing even more of the public why agriculture is important, and help build trust and understanding of the industry.
The event's national manager, Annabel Shackleton, said: "Open Farm Sunday is a huge success story across Britain and we are keen for more farmers in Scotland to take part. We want to reach out to all farmers across Scotland to share their story. There are so many people who live in rural areas, who drive through and enjoy the beautiful Scottish landscape, but have very little idea of the professional job farmers do."
Last year a range of events was held, including a small, exclusive visit to a dairy farm by the local church congregation, and farm walks on a vegetable farm which opened for just a few hours. An environmentally-led farm carried out woodland trails to allow families to see how many species of insects and birds they could find.
To get involved in Open Farm Sunday 2016, farmers are asked to register their event free of charge at www.farmsunday.org. All host farmers receive a wide range of free resources and support from Open Farm Sunday head office and Open Farm Sunday Scotland co-ordinator, Rebecca Dawes. To book a place on the Royal Highland Centre event, e-mail openfarmsunday@leafuk.org