The hilarious moment a female farmer disappears into a sea of hungry sheep has been captured on camera.
Moira Collins, 65, was swarmed by the 175-strong flock of ewes and lambs after she stumbled and dropped their food on the ground.
And daughter Donna Collins, 43, couldn't help her at first as she was laughing so much.
In the video, Moira is seen moving around the pen while leaning on the back of a black sheep that is trying to get its head in the food bucket.
Donna comes to her aid after a short period after she managed to compose herself.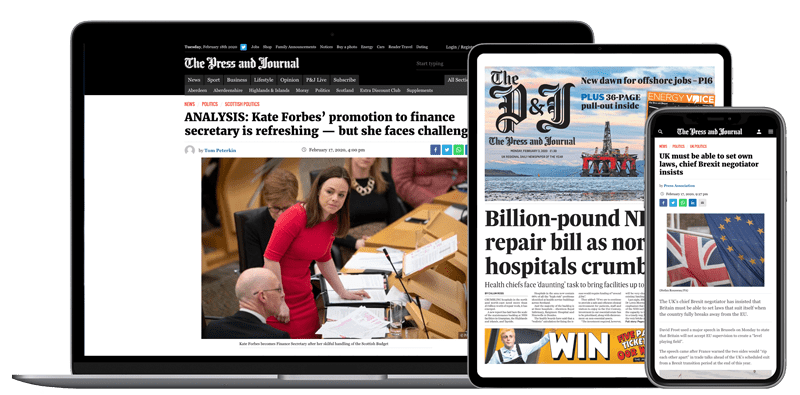 Help support quality local journalism … become a digital subscriber to The Press and Journal
For as little as £5.99 a month you can access all of our content, including Premium articles.
Subscribe