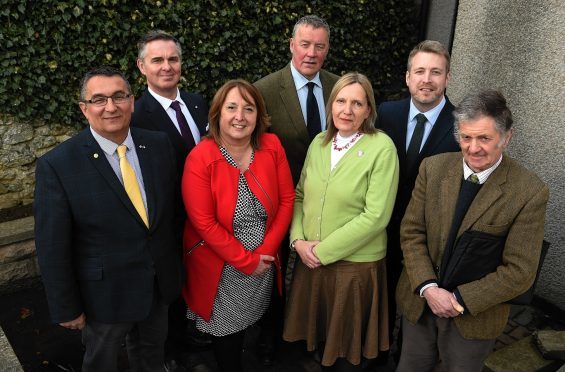 Late farm subsidy payments and the potential impact of Muller's plans to close its Aberdeen milk processing site were fiercely debated at an NFU Scotland election hustings in Inverurie.
Representatives from all the main political parties took to the stage to put forward their case to win the agricultural vote.
All political opponents, with the exception of the SNP, used the event to vent frustration over the Scottish Government's new farm payments IT system which failed to deliver support to farmers in December as has been the case in previous years.
Scottish Liberal Democrat candidate Christine Jardine said if elected the party would push for the creation of a mechanism to ensure money was put aside by government to cover advanced payments to farmers in the event of future IT problems.
Tory candidate Colin Clark called for an urgent inquiry into the late payments fiasco and said NFU Scotland and farming unions south of the border needed to gather evidence to show there was predatory pricing being done by the supermarkets.
Predatory pricing, claimed Mr Clark, was a key cause of the problems being faced by the dairy sector with processors having to compete for supermarket contracts.
"If Arla and Muller would work together there's enough milk capacity to supply all of the north-east from one factory. There used to be regional buying but that became national deals. It's for the NFU to prove there is a case of predatory pricing going on where dominance is used to put smaller farmers out of business," said Mr Clark.
SNP candidate Christian Allard, who has served as an MSP for the past three years, said the party had a track record of working with the farming industry and it would continue to do so in the future.
He called for Holyrood to be given powers to legislate against the control supermarkets had on suppliers.
He said: "We have to find the balance of power against the major retailers, and we need to change our attitude to food and we need to pay more for food."
Scottish Labour candidate Sarah Flavell said the party wanted to promote "brand Scotland" and the farming and food industries were vital for the country.
She called for the creation of a robust farm advisory service and said supermarkets needed to provide more evidence that they were selling Scottish produce and sourcing locally.
Green Party candidate Dan Yeats said a social contract needed to be developed between citizens and food producers, and said the "stranglehold" of supermarkets needed to end through the creation of alternative markets for buying food.
UKIP candidate Philip Anderson was the only candidate to argue the case for Britain voting to leave the European Union on June 23.
He said "Draconian rules" coming out of Brussels were pushing farmers out of business, and warned the Transatlantic Trade and Investment Partnership (TTIP) – the proposed trade deal between North America and Europe – could have a detrimental effect on Scottish agriculture.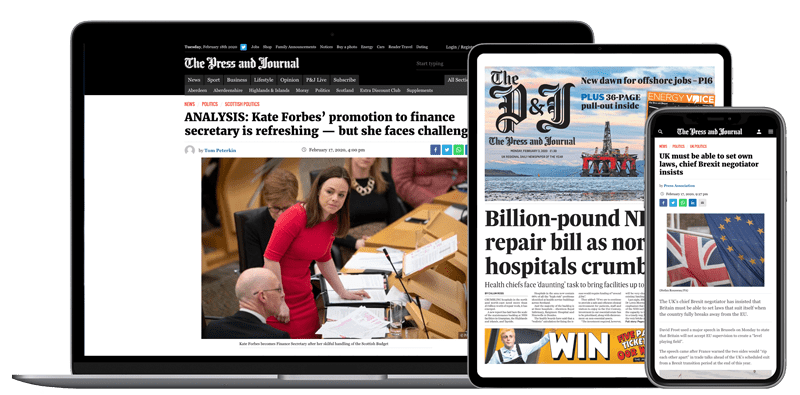 Help support quality local journalism … become a digital subscriber to The Press and Journal
For as little as £5.99 a month you can access all of our content, including Premium articles.
Subscribe