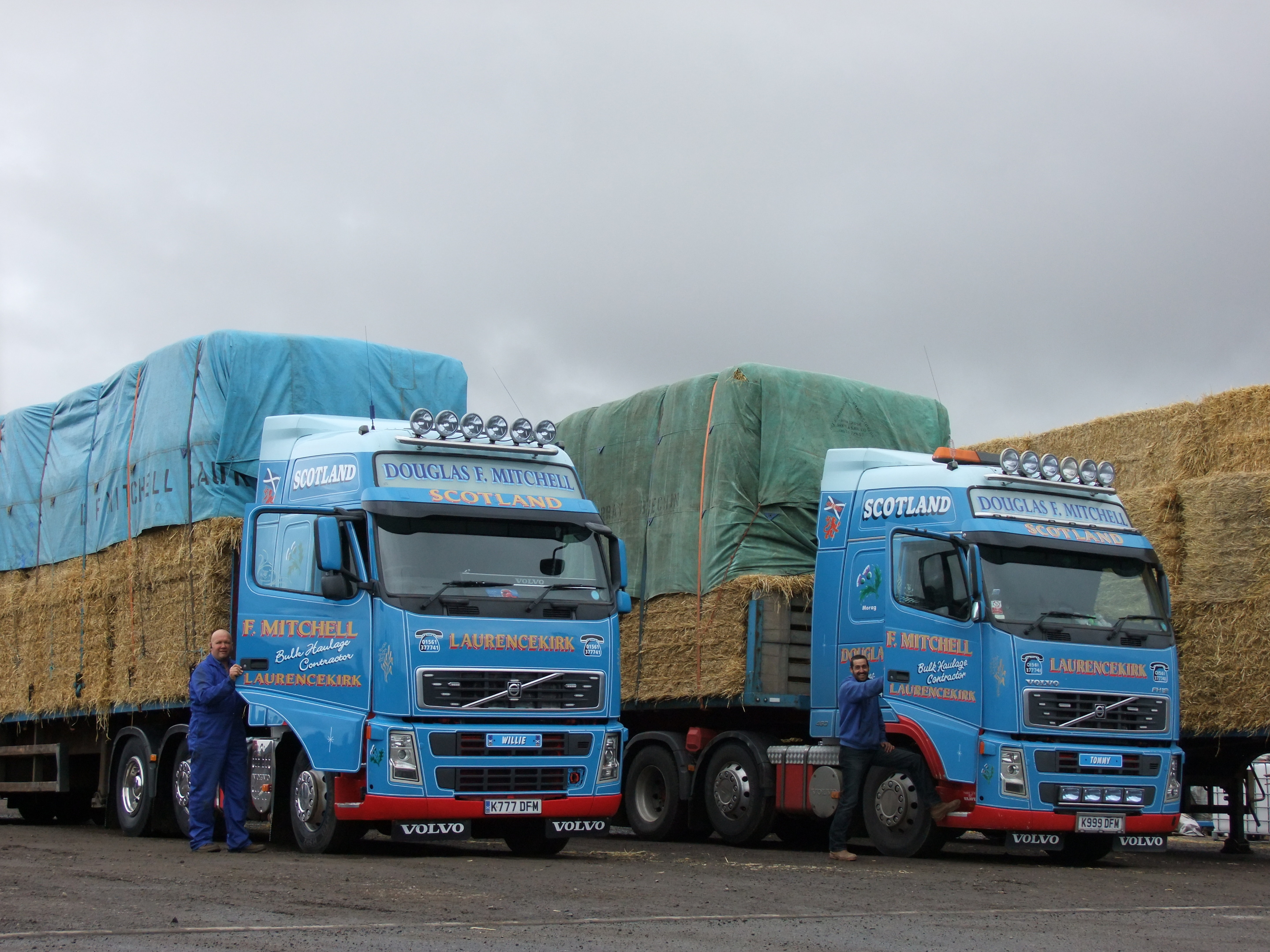 Orkney farmers and crofters who are still feeling the effects of last year's wash-out weather have until the end of this month to apply for financial support towards the cost of transporting straw to the islands.
Rural charity RSABI has launched a plea for more applications to its £130,000 Help for Straw Haulage fund, which comes to an end on May 31.
The charity, which provides financial assistance to those who have relied on the land, launched the fund in September last year and to date 105 farmers and crofters have been given grants worth £74,460.
The fund is designed to pay for up to 50% of the haulage costs of straw to Orkney producers. Applications to the fund are confidential and the monies will be paid on completion of an application form.
Payment is made if it is shown that there is a need for the straw and the farmer and family could face hardship as a result. Those who have already received funding can apply again if they are facing hardship.
RSABI chief executive, Nina Clancy, said: "The RSABI Help for Straw Haulage Scheme is a great example of where our supporters' donations go. We are here to support and provide financial assistance to anyone from the farming and crofting industries who needs it, and we're pleased to have been able to help many of those in need on Orkney."
The funding provided by RSABI was in addition to straw donations sent to Orkney by farmers across the mainland, and extra efforts by machinery rings, contractors and hauliers to ensure emergency shipments of straw were sent to the islands.
Donated straw was auctioned off to farmers, with funds donated to RSABI, and the charity's straw fund covered half the haulage costs.
NFU Scotland's Orkney branch chairman, Paul Ross, said the scheme had been a great help to many producers on the islands.
"Getting straw to Orkney is very expensive and the assistance with this has been much appreciated in what has been a very tough year," added Mr Ross.
Philip Bews – the union's chairman for the Westray region which was one of areas worst hit by the wet weather, said: "The help that has been provided to farmers in Westray has been fantastic, and, for many, a life saver. It has enabled so many farmers to carry most of their breeding stock through the long wet winter, which could not have happened if we had not received the help.
"The mental relief after the straw delivery was palpable, as most farms really were in dire straights with not enough fodder, facing the dispersal of big chunks of their breeding stock, and leaving the families with huge problems regarding paying future household bills."
For more information about applying for funding from the straw scheme or for advice if you are facing hardship, feeling stressed or worried about paying bills, contact RSABI's confidential helpline on 0300 111 4166.