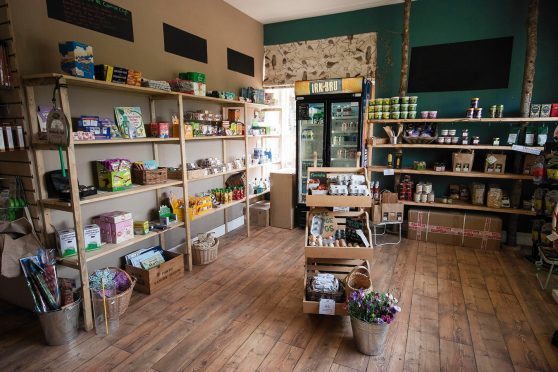 Comrie Croft is an award-winning rural tourism business located near the Perthshire town of Crieff. The 231-acre holding sets out to be a self-sustaining entity focused on conservation, community, culture and commerce.
Andrew Donaldson, who leads the business, said Comrie Croft was a failing farm up until the mid-1990s.
"The owner at the time started a bunkhouse in one of the buildings and stopped farming," said Mr Donaldson.
"I came along to run that bunkhouse in 2003 and from there after some time we started leasing the place from him (owner) and we eventually led a buyout in 2008."
The business is run as a normal limited private company but there are 50 shareholders, which Mr Donaldson believes makes it similar to a co-operative.
"It's a hybrid between a standard private business and some kind of community ownership type of model, and from 2008 we have been masters of our own destiny," said Mr Donaldson.
The business now includes an extensive range of enterprises including a farmstead hostel and wedding venue, campsite and glamping in Nordic tents known as kåtas, walking trails and 16km of bike trails and a shop for bicycle repairs and sales.
More recently a market garden has been created at Comrie.
The new market garden, which is called Tomnah'a market garden, stretches across four acres of land leased from the croft business.
Mr Donaldson said: "We are now trying to diversify back into farming. The only farming going on here until recently were some chickens and the fields we let out to neighbours."
The garden was used to grow a huge selection of fruit, vegetables and flowers with everything grown "chemical-free", added Mr Donaldson.
He said the garden currently supplied a cafe at Comrie Croft, known as the Tea Garden.
The cafe currently opens between Easter and October, however the long-term plan for the business would be to have the cafe open all year round.
Produce from the garden will also be used to supply the latest new enterprise on the croft – a farm shop only stocking produce sourced from within a 100-mile radius of the holding.
The shop, which will be called the 100-Mile Store, is set to open on July 2 and is the result of a £100,000 investment by Comrie Croft.
Mr Donaldson said: "The idea of this has been rumbling around in our heads for a wee while. It came about from reading a book called Animal, Vegetable, Miracle. After reading that book I started thinking about food in a slightly different way."
He said the book explored the concept of the Fife Diet, which is a diet where people only eat food and drink produced in Fife.
"It (the Fife Diet) had been inspired by a thing in Canada called the 100-mile diet," said Mr Donaldson.
"We are now supporting that concept with our own farm shop."
He said the plan was to have the shop open year-round.
As well as stocking produce from the market garden, the shop will sell meat from Comrie Butchers and venison from Clathic Farmed Venison at Crieff. Other producers signed up to supply the shop include Summer Harvest cold-pressed rapeseed oil and Strathearn Oatcakes.
Mr Donaldson encouraged any other producers in the area to get in touch with him if they wanted to supply the 100-Mile Store.
His wife Malize, who will manage the shop, said: "Having just brought our youngest child to school going age, I'm really excited about starting the croft's new shop, introducing our community to some of the amazing food suppliers on our doorstep, and helping people change the way they eat for the better.
"I'm also nervous, as I've never done anything like this before. It will be relatively small to begin with, but I hope people will like what they see and it will grow over time."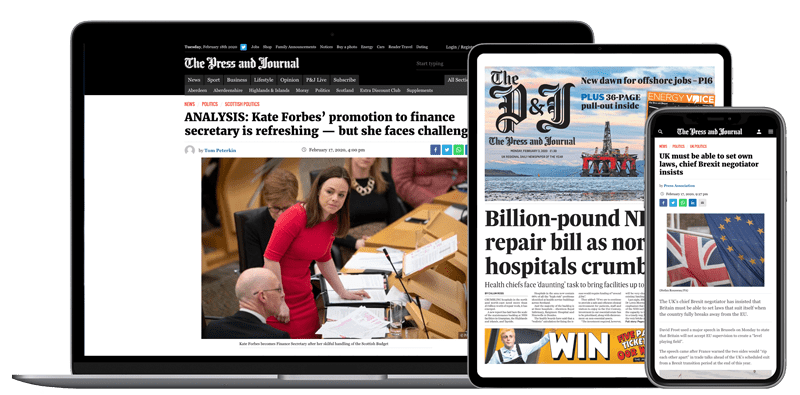 Help support quality local journalism … become a digital subscriber to The Press and Journal
For as little as £5.99 a month you can access all of our content, including Premium articles.
Subscribe