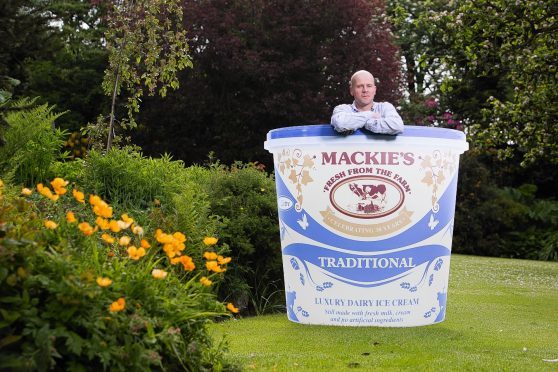 North-east food and farming firm, Mackie's, is celebrating its 30 years in business with the production of quarter of a million "vintage" ice cream tubs.
Designers at the firm have revived the look of the first ever batch of ice cream produced in 1986 to celebrate its growth into one of Scotland's best-known food brands.
The tubs will be produced by the family-owned firm, which now makes its own packaging at Westertown Farm, near Inverurie. Mackie's has also installed a £600,000 chocolate factory on the site for its range of chocolate bars, which opened earlier this year.
Karin Mackie, one of the three current sibling family owners, said: "Our traditional ice cream is often described as a taste of childhood – so we thought it would be fun to enjoy a little nostalgia by bringing out these vintage tubs.
"We've made lots of different flavours over the years – but none have stood the test of time quite like our original and best selling traditional.
"30 years on and it is thanks to our customers that we have reached this milestone birthday – and this limited run of tubs is just the beginning of our bumper year of celebrations."
While the Mackie family have farmed at Westertown Farm since 1912, they only started making ice cream in 1986, as a response to the growing demand for semi-skimmed milk which left them with surplus cream.
Now the firm employs 68 people on the farm, a relatively small team which includes five who have been with Mackie's since the switch from milk retail to luxury dairy ice cream.
Rhona Wight, operations director, joined Mackie's on the milk bottling line and is now responsible for production of over 11 million litres of ice cream per year, which is sold across the UK and exported to countries including Korea, Taiwan and the Middle East.
Ms Wight said: "I have always enjoyed a challenge – and that's a good thing here as the family are always keen to try something new. We've made many flavours of ice cream, in different sizes over the years, yet my personal favourite remains the original – Traditonal flavour."
The limited run of tubs will appear alongside the more familiar modern tubs in stores from mid June, and are expected to have sold out completely by July.
Mackie's decision to produce its own packaging on site is part of its drive to become one of the greenest businesses in Scotland. The 1,600 acre farm also boasts four wind turbines, a solar array and a biomass plant.
Mackie's fresh milk and cream come from its own dairy herd.
As part of its 30th birthday celebrations Mackie's is also offering one lucky fan the chance to win a lifetime's supply of ice cream. Customers who sign up as Friend of Mackie's online already get access to tastings, promotions and competitions but on 21st June one of the registered Friends will win a Life time supply of Mackie's ice cream.
Ms Mackie added: "We hope that the winner will be enjoying our ice cream for at least another 30 years!"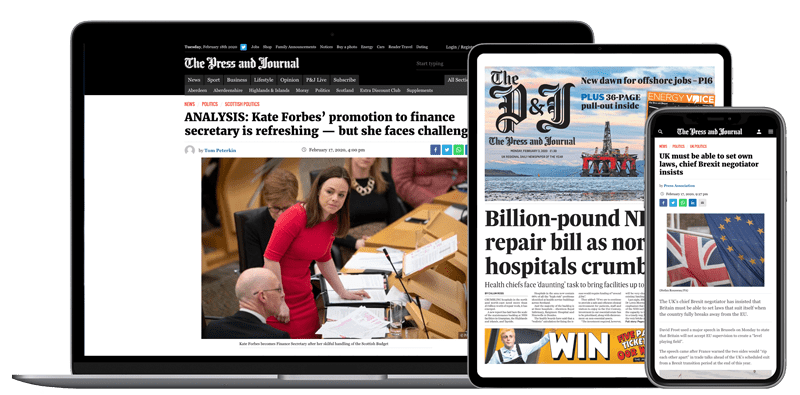 Help support quality local journalism … become a digital subscriber to The Press and Journal
For as little as £5.99 a month you can access all of our content, including Premium articles.
Subscribe