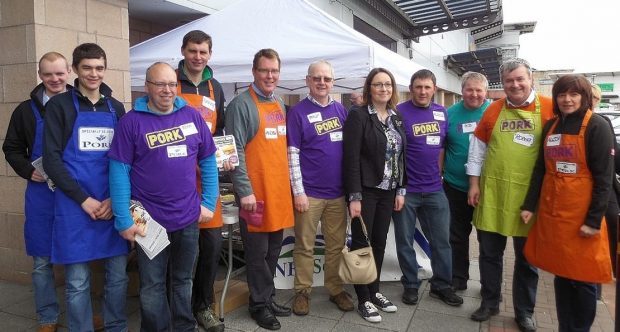 North-east pig and poultry farmers gathered outside an Aberdeen supermarket at the weekend to promote Scottish produce to shoppers.
The event, which took place at the city's Aldi store at the Boulevard Retail Park, was organised by NFU Scotland.
Shoppers were given the opportunity to chat to farmers and taste samples of Scottish pork, eggs and chicken.
Aberdeenshire pig farmer Kevin Gilbert, who heads up the union's pigs and poultry committee, said: "It's always great to be able to go out and meet many of the shoppers buying our produce.
"As farmers we are delighted about the huge amount of public support for the hard work that we do producing high-quality, tasty food.
"This has been a challenging year for farmers in a number of sectors. Pig prices continue to be at a real low but we want to be optimistic. That's why it's so important that we promote our products and ensure that people think local."
He said events, such as the session at Aldi on Saturday, were a key way for farmers to get their messages across to the people that matter – the consumers.
Aldi's buying director for Scotland, Marion MacCormick, said: "Aldi is committed to supporting Scottish producers to continue to give our customers the best quality Scottish food at the best possible prices."
She said farmer-led sampling sessions were a great way for shoppers to try some of Scotland's tastiest fresh produce.