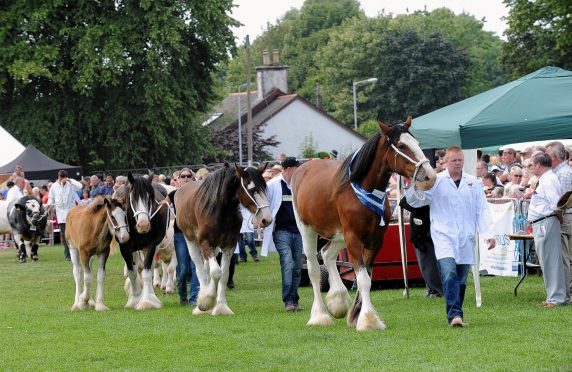 Banchory Show organisers have revealed details of a new location for the light-legged horse show competitions at this month's show.
The show, which takes place on Saturday, July 30, will no longer be able to accommodate all the equine classes at its showground at King George V Park.
Show secretary Jane Winton said the field where the classes had taken place in the past was no longer available as it is to be developed into housing. Instead, light-legged horse competitors will be asked to attend competitions at a field at Beltcraigs, across the River Dee beside the Falls of Feugh Restaurant.
The native horse classes – Clydesdales, Hunters and Shetlands – will remain at King George V Park, with all other classes set for the Beltcraigs field.
In addition a new section for Working Hunters has been added as a qualifier for the Blair Castle International Horse Trials.
Mrs Winton asked all light-legged equine exhibitors to ensure they approached the field by crossing the river at Crathes Bridge and then taking the South Deeside Road towards Banchory where the new area will be well signposted.
As well as changes to the equine classes, this year's Banchory Show will feature a new section for Salers cattle due to the growing popularity of the breed in the north-east.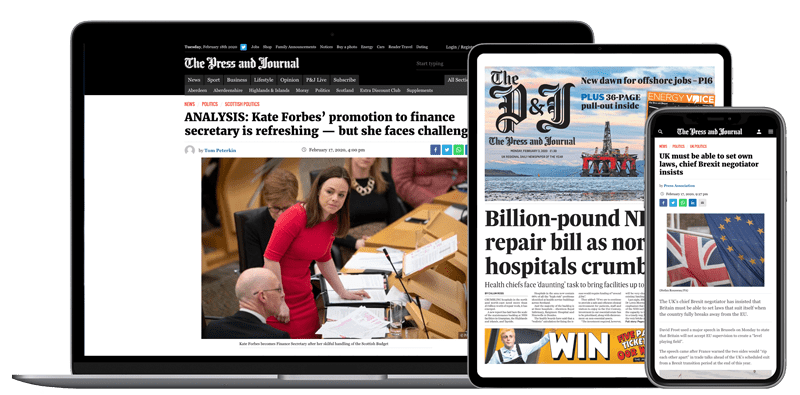 Help support quality local journalism … become a digital subscriber to The Press and Journal
For as little as £5.99 a month you can access all of our content, including Premium articles.
Subscribe