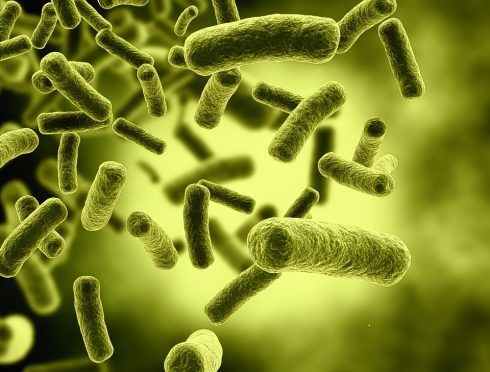 One of Aberdeen's largest pharmaceutical companies has commenced a clinical trial of a new drug for pediatric Crohn's disease after a prior test was delayed.
4D Pharma, which bases its research facilities at the University of Aberdeen's Foresterhill Campus, said the first subject of its trial of Thetanix has been "dosed" with the drug, which has been developed from live bacteria.
The move comes after the firm pulled a trial in February over "quality concerns" of the drug being tested. 4D Pharma subsequently splashed out £4.8million to buy up pharmaceutical grade facilities capable of producing live biotherapeutics in Leon in north-west Spain.
Thetanix is a live biotherapeutic, a new class of regulated drugs using bacteria to treat or cure disease. 4D's initial aim of the trial is to prove the safety and "tolerability" of the drug, while the trial's 10 subjects will also be assessed to see any effects the treatment has on symptoms of the disease as well as an analysis of the test subjects' "microbiome" – the body's community of micro-organisms.
The researchers at 4D believe that because the treatment is derived from the bacteria of a healthy human subject, Thetanix and 4D's other live biotherapeutics "bring a new dimension to safety".
"As the initial source material is from healthy human subjects, live biotherapeutics are expected to have significantly reduced (or no) side effects associated with currently approved drugs including both small molecules and biologics. This offers the potential to develop a new class of efficacious drugs with vastly improved safety and tolerability," it said in a statement.
Current treatments for pediatric Crohn's disease (PCD), which is thought to affect 41,000 children in the US, targets symptoms inflammation of the lining of the digestive tract with corticosteroids and immunosuppressants.
It added: "Whilst these treatments are capable of resolving symptoms, they do not address the underlying cause of the disease. Furthermore, long-term use may reduce the response rate over time and is also associated with serious side effects, such as the development of cancers and deleterious effects on children's growth and bone health. Up to 29% of children require surgery within three years of diagnosis of PCD."
Dr Alex Stevenson, 4D's chief scientific officer, said the commencement of the clinical trial was "an important milestone" for the firm.
He added: "With our proprietary MicroRx platform we continue to develop new therapeutic areas of interest and build on our existing patents, as well as develop new intellectual property. In addition, by bringing on stream our in-house production facilities, we are able to deliver consistent pharmaceutical grade product. These facilities allow 4D to control the progress of the MicroRx pipeline toward the clinic, including additional clinical trials planned in a number of other therapeutic areas including asthma, cancer and Paediatric Ulcerative Colitis. We continue to consolidate our position in this new and emerging field and look forward to reporting on our continuing progress over the coming months."