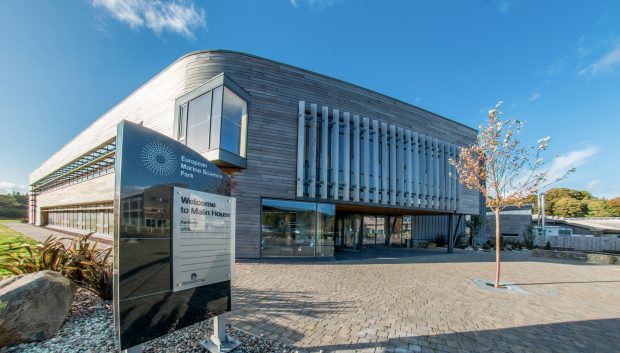 Leading academics from the UK, Europe and the USA will explore new research and business opportunities at an international marine science and technology summit in Argyll this week.
Experts in technology and robotics, aquaculture, marine and coastal sustainability and education are taking part in the three-day event, starting today at the European Marine Science Park, near Oban.
The Global Marine Sustainability Workshop has been organised by the University of the Highlands and Islands (UHI) the Scottish Association for Marine Science (SAMS) and the Texas A&M University Corpus Christi (TAMUCC). The American university is home to renowned Harte Research Institute for Gulf of Mexico Studies.
Speakers include Professor Peter Liss, who is one of the UK's leading environmental scientist, Marty Rogers, director of the Alaska Centre for Unmanned Aircraft System Integration and Dr Sonia Ortega, head of the National Science Foundation Europe office.
This evening UHI vice-principal Prof Ian Bryden and Dr Luis Cifuentes, of TAMUCC will sign a statement on the institutions' intention to collaborate.
Prof Bryden said: "Research at UHI draws its inspiration from our unique natural, social and economic environment and this transatlantic gathering represents an internationally significant opportunity to further develop our marine science capability in partnership with our Texan friends.
"We are looking at a spectrum of capability, from fundamental science to direct commercial application, drawn from each side of the North Atlantic and I fully expect to see great things emerging in the months and years ahead."
TAMUCC president, Dr Flavius Killebrew, said: "We are excited to formalise the already fruitful partnership established between TAMUCC and UHI and to support the relationship between the SAMS and the Harte Research Institute.
"Our university will benefit greatly from collaborative research on the summit's thematic areas – sustainable use of marine resources, sustainable aquaculture and the smart use of autonomous technologies to study and manage marine environments."