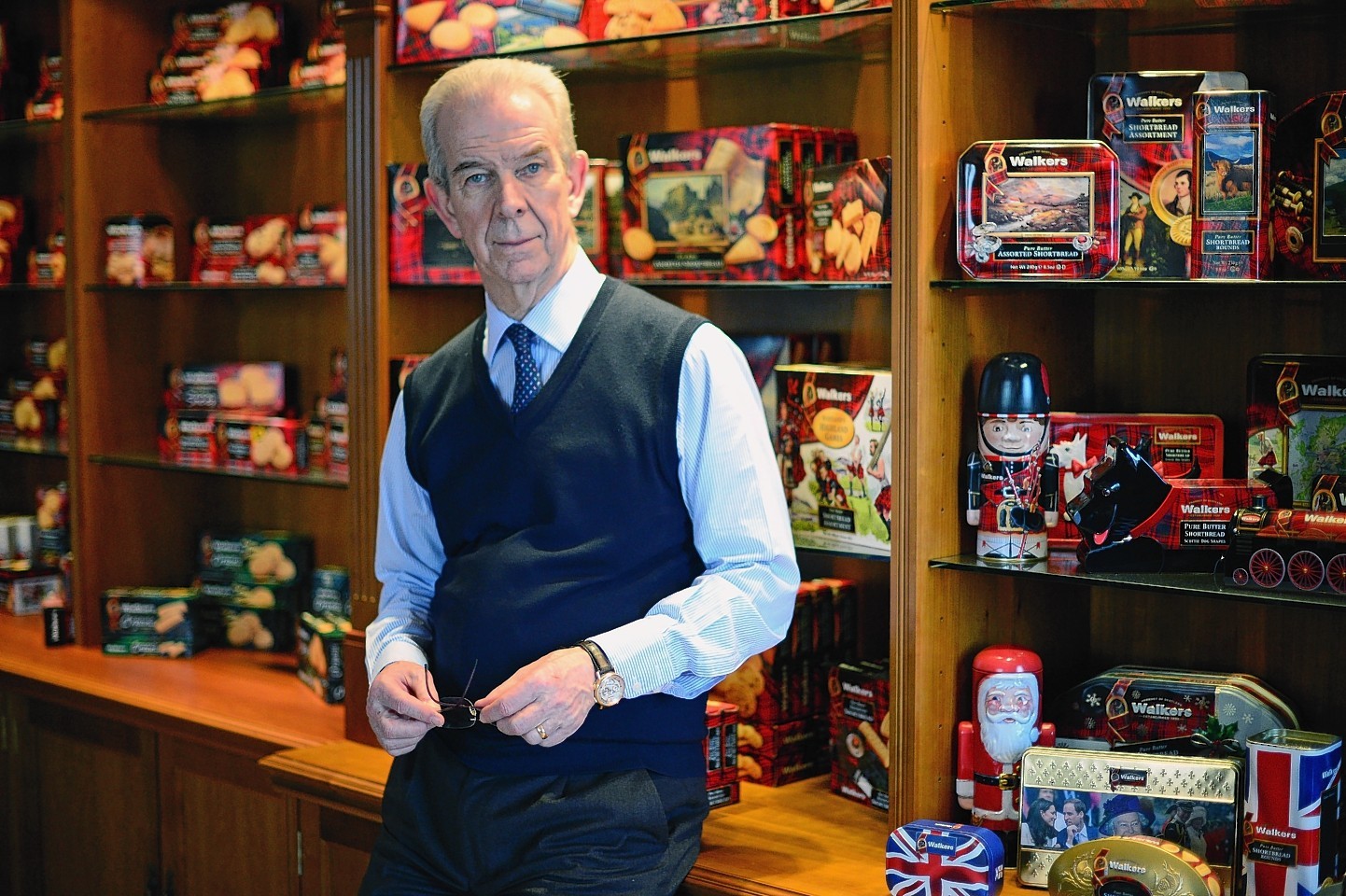 The joint managing director of Walkers Shortbread yesterday voiced concern over the potential impact on the business of the UK's decision to quit the EU.
Looking ahead after accounts released by Companies House showed a rise in pre-tax profits of £1.6 million to £11.9 million in 2015 for the firm, Jim Walker described Brexit as an "unhelpful distraction."
Mr Walker, who runs the Aberlour-based company jointly with his older brother, Joseph, said:  "The outcome of the referendum on the the UK's membership of the European Union has introduced a level of uncertainty into our business that we believe will prove an unhelpful distraction for some time to come.
"Of particular concern are our ability to move goods freely into some of our most important export markets and the residential status of employees who are EU nationals."
Walkers' turnover grew 1.8% to £139.4 million in 2015, with exports totalling £56.9 million and accounting for around 41% of sales.
Mr Walker said that while the devaluation of sterling in the wake of the referendum would help exporters such as Walkers, the benefit would take time to feed through. And, with a weaker pound also putting pressure on the cost of the key inputs, he added that it was "uncertain" if there would be a net benefit to the company in the longer term.
The company achieved a "modest" increase in its operating margin from 7.6% in 2014 to 8.6% in 2015, but noted that it remains at a "level below what the board considers and acceptable return on the assets employed within the business," having fallen in the two previous years.
"The downward pressure on prices in the private label sector continues, putting incredible pressure on raw material suppliers and food processors," Mr Walker added.
Walkers total workforce grew from 1,450 in 2014 to 1,463 in 2015, with 1,360 employed in production and distribution last year and 103 in administration and management.
Yesterday, Mr Walker said that with the business currently working at its  manufacturing peak in the run-up to the Christmas trading season the number of people employed had recently passed the 1,700 mark.
Despite expecting a period of uncertainty in the years ahead, Mr Walker said the company was in a strong position to weather it.
He said: "We have a stable. viable business based on a strong brand and have weathered many difficulties over the decades, ranging from near hyper-inflation and currency volatility to food scares.
"We have come through them all and feel we are in as strong  position to face the future, with confidence in our operations.
"Indeed, going into the market at the moment is a new range of delicious chocolate shortbread, ideal for entertaining and indulging over the festive season."