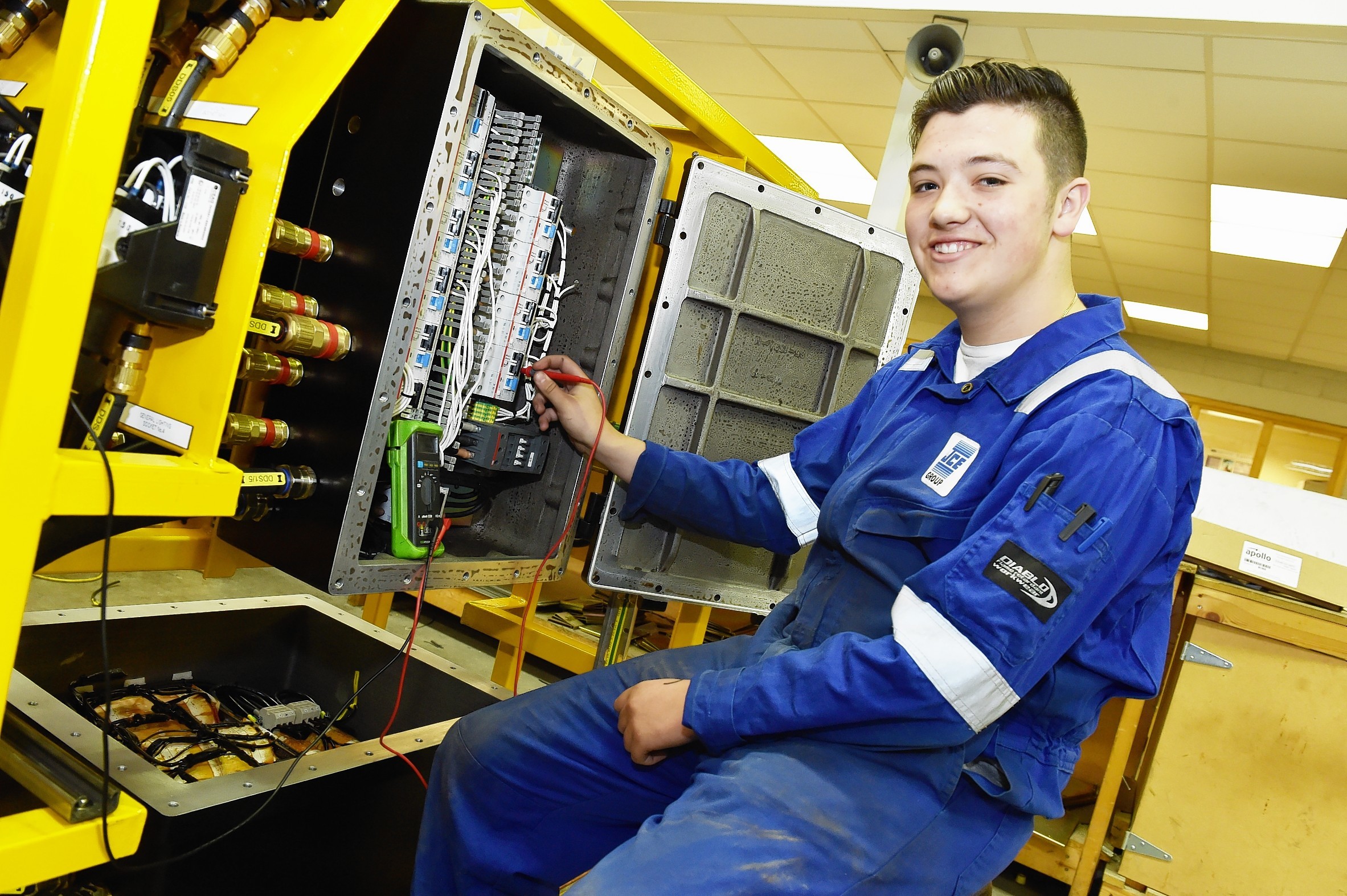 A campaign is being launched today to demonstrate that apprenticeships offer an excellent starting point in the careers of talented north-east youngsters.
All in for Apprenticeships will strive to change the perceptions of parents, young people and employers who think getting a university degree is the only option.
The organisers believe that traineeships which allow young people to enter paid employment and gain qualifications are the best preparation for the "world of work".
Developing the Young Workforce North East Scotland, an industry-led initiative that provides a single point of contact for employers looking to invest in young people, is leading All in for Apprenticeships.
Skills Development Scotland, which delivers the Scottish Government's Modern Apprenticeship programme, and the Press and Journal have pledged to support the new venture.
The campaign kicks off today with a launch event at the Aberdeen Exhibition and Conference Centre.
Speakers include Kirsty Blackman, MP for Aberdeen North, and Sophie Ewen, who coordinates Aberdeen Asset Management's graduate programme.
The crusade will run until the launch of Scottish Apprenticeship Week in March.
Through the Press and Journal, the campaign will tell the stories of young apprentices who are currently thriving in the workplace.
A number of north-east industry leaders, who started off as apprentices, will explain how on-the-job learning propelled them to the top.
DYW NE, which is hosted by Aberdeen and Grampian Chamber of Commerce, will also run regular workshops to show employers how they can engage with schools and take on apprentices.
James Bream, research and policy director at AGCC, said he hoped the campaign would help dispel negative attitudes to apprenticeships.
Mr Bream said: "We wanted to run a campaign that promoted the benefits of apprenticeships and showed that getting people into a learning environment early was as valuable as going to university.
"The key people we want to get the message to are parents. When they were at school, there was a big push to go to university, so there has been a tendency for apprenticeships to be seen as less valuable than degrees."
Mr Bream added that the new campaign would be a great way to follow on from last year's "fantastic" Apprentice 100 initiative by the Press and Journal, which created 150 new traineeships in just 100 days.
He said research would be carried out to gauge whether All in for Apprenticeships had improved public perceptions of traineeships.
Gordon McGuinness, director of industry and enterprise networks at SDS, responded: "Apprenticeships and work-based learning are providing opportunities for young people to get a job, get paid and get qualified across Scotland.
"For employers, providing apprenticeships means they can develop their workforce and ensure they have the right skills for the future.
"Apprenticeships anchor skills in the north east and benefit the region's economy.
"The campaign reinforces SDS's work with schools and employers to show the benefits of the apprenticeship route into the world of work."