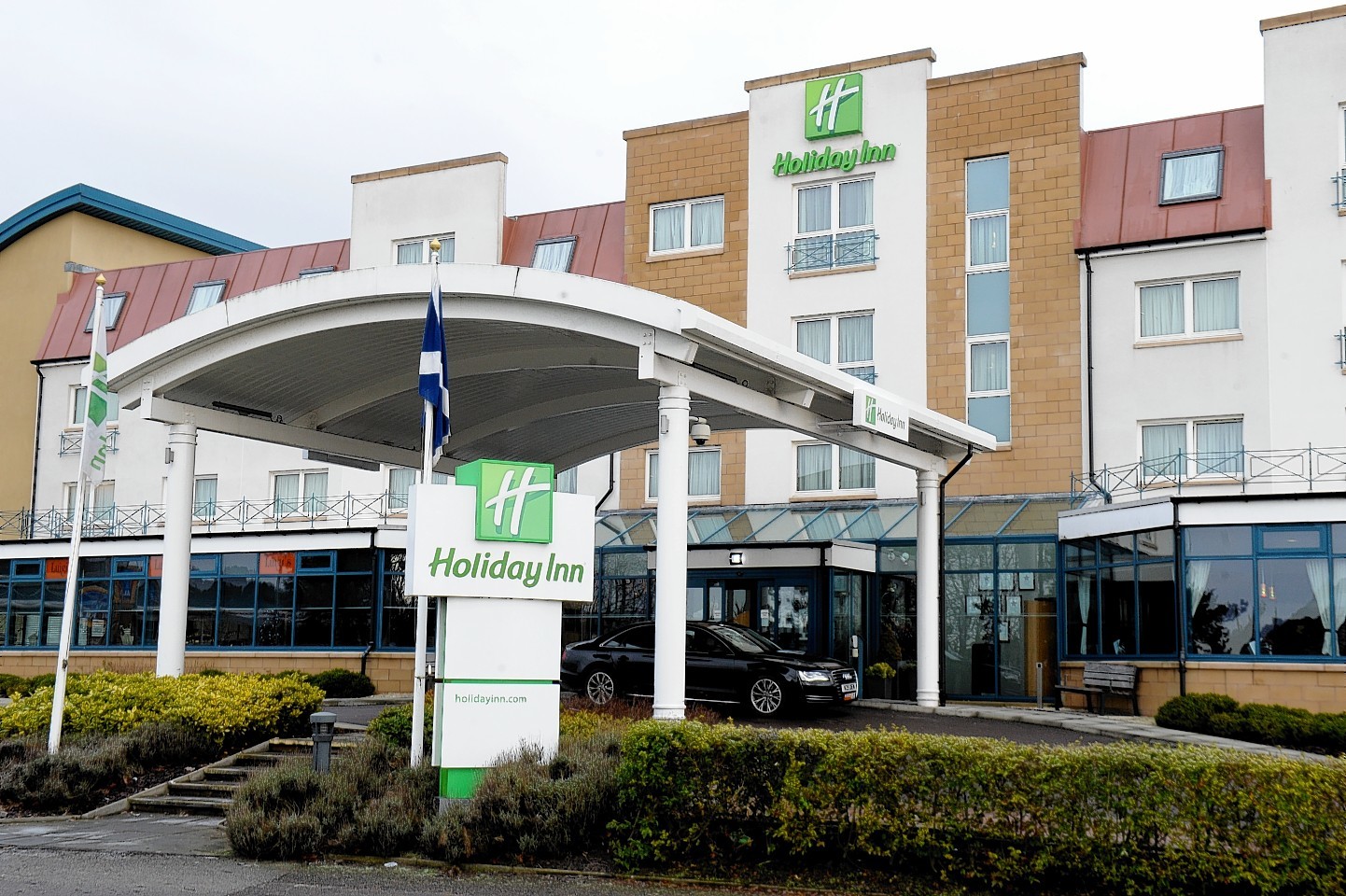 A trio of businesses owned by Aberdeen-based entrepreneurial duo Ivor Finnie and Alan Wallace owed nearly £36million at the time of their collapse in September, it emerged yesterday.
The figure was revealed in documents lodged at Companies House by business turnaround firm AlixPartners, which is handling the administrations of the European Development Company (Bridge of Don Hotels), European Development Holdings and Verase.
It coincides with a strong show of community support in Westhill, near Aberdeen, for another hotel that was owned by Mr Finnie and Mr Wallace and is now in administration.
On Wednesday, it emerged the firm behind the Holiday Inn at Westhill, a Holiday Inn Express in Chapel Street, Aberdeen, and a Holiday Inn Express in Edinburgh city centre had collapsed.
Iain Fraser and Tom MacLennan, partners at restructuring and insolvency specialist FRP Advisory, are trying to find one or more buyers for these three hotels as joint administrators for the Aberdeen-based European Development Company.
AlixPartners is currently running the Granite City's Albyn restaurant, plus a Holiday Inn and Holiday Inn Express next to Aberdeen Exhibition and Conference Centre (AECC) and their sale as a going concern is expected to deliver the best outcome for creditors.
It is less than two years since Aberdeenshire councillors approved plans to add 39 bedrooms to the Westhill site as part of a £4 million extension.
Westhill and Elrick Community Council vice-chairman Audrey Findlay said yesterday she was "very disappointed and quite saddened" to discover the hotel now faced an uncertain future.
"It is a very good hotel in the heart of the community and very popular as a place to eat and meet friends, she said, adding: "Hopefully, they'll be able to find some company to buy it.
The hotel is at the heart of local events such as the annual Christmas lights switch-on and regularly used as a venue for public meetings.
Westhill and district councillor Ron McKail, said: "This news could not come at a worse time of year for staff, with the festive season fast approaching.
"It is an unfortunate sign of the times and a reminder of the wider impact that the ongoing downturn in the oil and gas industry is having on the north-east economy.
"I am encouraged, however, to hear the administrators say today that they are hopeful of finding a buyer."
The three hotels under the care of FRP Advisory employ 136 staff, of which 117 are in the north-east.
Joint administrator Iain Fraser said: "We have had some early notifications of interest … and we are hopeful that the quality of the hotels and their locations will encourage further inquiries over the coming days."
A spokeswoman for franchise-holder InterContinental Hotels Group said it was business as usual for the hotels.
Mr Finnie and Mr Wallace, both veteran hotel and bar entrepreneurs with involvement in several well-known venues in and around Aberdeen, could not be contacted.