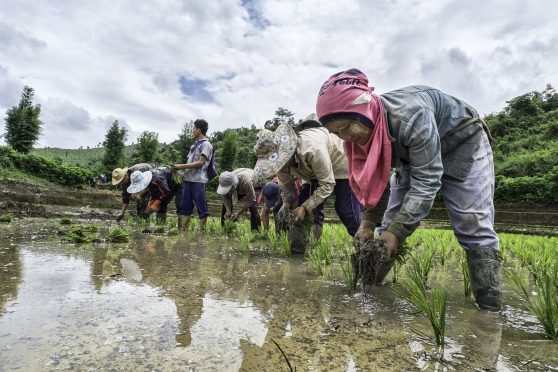 Aberdeen Asset Management Charitable Foundation has selected the Karen Hilltribes Trust as its fifth emerging markets charity partner.
The foundation has made a six-figure donation to the charity, selected after a vote by its global workforce, over the course of a three-year commitment.
The Karen Hilltribes Trust (KHT) is a charity dedicated to helping the marginalised Karen people of Northern Thailand to build a sustainable future for themselves.
Aberdeen's support will fund two new school dormitories in Mae Hong Son, the poorest of Thailand's 76 provinces and the only one where the majority of the population are Karen, 64% of whom are living in extreme poverty.
The dormitories will enable 110 more Karen children to stay in school accommodation every year and will provide daily school meals at eight schools for 425 Karen children.  An additional bus service will take 272 children from 11 Karen villages to school every day.
Andrew Laing, chairman of the board of the Aberdeen Asset Management Charitable Foundation, said: "Aberdeen has a strong presence in Asia, with 10 offices in the Asia Pacific region including Bangkok, so I am really pleased that employees globally have chosen to support the Karen Hilltribes Trust in Thailand.
"Sustainability is key in all that we do, not just in business but at all levels, so the charities work is vitally important to ensure the Karen people thrive."
William Harnden, Director of The Karen Hilltribes Trust said it was "thrilling" to have been selected by the foundation.
He added: "It is testament to the importance Aberdeen put into such projects and with their help we can now give even more Karen people empowerment to help themselves in a sustainable way."
The foundation also supports ABC Trust, SeeBeyondBorders, AfriKids and ChildHope, with projects having taken place in Brazil, Cambodia, Ghana, Peru and now Thailand.
The foundation was established in 2012 to formalise and develop Aberdeen's charitable giving strategy.