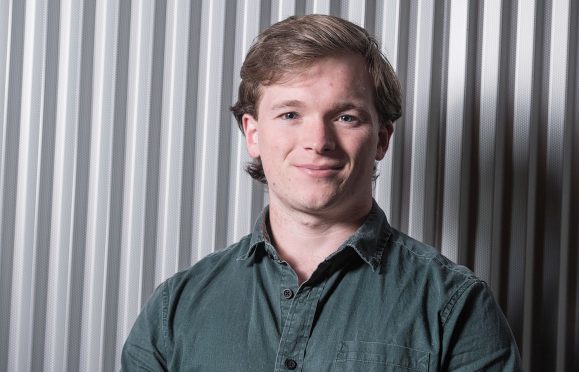 An Aberdeenshire couple have developed an online "local marketplace" to make it easier to buy groceries frombutchers, fishmongers, grocery producers and suppliers in the north-east.
Ross McKinstry and his wife Jing established Bendifa – meaning "local prosperity" – after finding it difficult to buy their groceries locally while working 9 to 5 jobs.
Mr McKinstry said: "We loved going to our local shops and farmers markets, seeing the passion from the producers and having a clear understanding of what went into our food."
The couple created Bendifa.co.uk to allow the consumer to buy locally in one place with home delivery.
The concept was initially trialled at the end of September with three local producers: Ellon-based butcher Aberdeenshire Larder, veg co-operative Bridgefoot Organics and dairy farm Devenick Dairy.
The couple found the trial to be a success and now have 11 producers, with over 200 grocery items now available to choose from.
Anne-Marie Bain, sales Manager at Aberdeenshire Larder, said: "We were really excited about the ethos behind Bendifa.
"Ross & Jing have had to hit the ground running with Christmas fast approaching and I think they've done a great job in a short period of time.
"The Benfida delivery service represents a great opportunity for people to buy locally while choosing from a wide range of local producers and we're delighted that customers can access our products through them".
The team were one of just 20 selected from over a hundred companies to join the Accelerator Programme at Elevator.
Andy Campbell, Elevator project manager, said: "Aberdeen is going through a transition with greater focus on diversification to secure its future. One key area for focus will be within the food and drink space and in particular supporting local supplier producers.
"We were delighted to accept Bendifa on to our Accelerator Programme at Elevator. We are really excited at their focus on bringing high quality local produce directly to the consumer. We see the potential in their business model and the positive impact it will have locally."
The team at bendifa.co.uk is working hard over the busy Christmas period to bring consumers local produce to enjoy this festive period with Christmas orders closing on Monday 12 December.