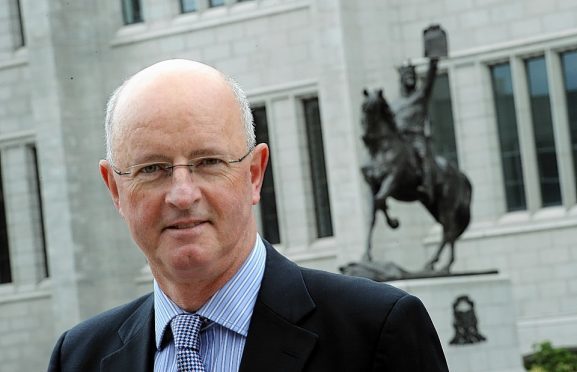 Visit Aberdeenshire boss Steve Harris will step down in March next year.
The newly formed tourism body for the north-east announced today their chief executive will retire after four years as head of the organisation.
Steve Harris, who will be 61 in February, was previously head of communications with Shell.
Colin Crosby, chairman of VisitAberdeenshire, said: "Steve Harris was originally appointed to the role of chief executive of VisitAberdeen in 2012 and he successfully completed the creation of VisitAberdeenshire earlier in 2016.
"He has been instrumental in delivering a proactive organisation which has established a clear brand for the area, to attract both leisure and business visitors.
"He will leave behind a successful, high profile and influential organisation and the board and partners thank him for all his efforts."
"Steve will retire at the end of March 2017 and the board will begin the recruitment process in January."