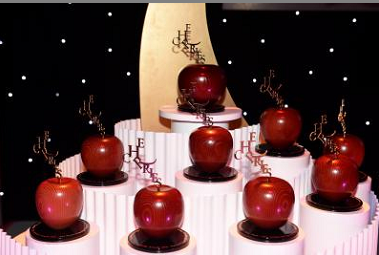 The cHeRies Awards 2017, in association with Robert Gordon University's Aberdeen Business School and supported by Mattioli Woods, is seeking entries for next year's event, now in its tenth year.
Entries are now open to find successes and examples of excellence in the fields of human resources, recruitment and training in the north east of Scotland.
One of the nine categories is the Tremendous Training & Development award, sponsored by Petrofac. This award seeks to recognise nominees, whether a team or individual, who have demonstrated a strong commitment to designing and delivering cohesive and innovative training and development programmes and initiatives for their organisations.
Entries should clearly demonstrate a strong relationship between the outcomes of such programmes and the organisation's strategic aims and objectives.
Kevin Higgins, vice president, HR for Petrofac, said: "Petrofac has always been hugely committed to the personal development, technical training and career support of our highly skilled employees.
"We know that the investment we make in their development has a positive impact on the quality of the services we provide to our clients. We are therefore delighted to sponsor this year's Tremendous Training & Development Award."
The winner of the 2016 Tremendous Training & Development Award was won by global, international, domestic and expatriate tax and payroll specialist, Activpayroll.
The firm's chief executive Alison Sellar, said: "Winning the Tremendous Training & Development award last year represented a very proud moment for the team, being recognised for their hard work and commitment launching the very first in-house payroll training academy in Scotland.
"Receiving this award was beneficial for our employer brand, demonstrating to applicants that we take training & development opportunities seriously within activpayroll.
"We would most definitely enter again, possibly different categories, and encourage others in the north-east to do the same.
"Ultimately this award boosted our team's morale and enhanced our employer brand."
Entrants are urged to sign up now win recognition at the cHeRies Awards 2017.
Other categories include:
Exemplary Employer of Choice, sponsored by CMS Cameron Mckenna
Extraordinary HR Initiative, sponsored by Nexen Petroleum UK
Fantastic HR Advisor
Finders Keepers Recruitment & Retention
Outstanding HR Director, sponsored by Amec Foster Wheeler
Excellent HR Manager category, sponsored by Activpayroll
The Blossoming Award, sponsored by Robert Gordon University Aberdeen Business School
The Top Cherry for Outstanding Contribution, sponsored by Mattioli Woods
Submissions for the awards' categories are welcome until 6 February.
The main event, the cHeRies Awards 2017 take place Thursday 1 June at the Aberdeen Exhibition and Conference Centre.
To enter the cHeRies Awards 2017 visit: www.cherriesawards.com