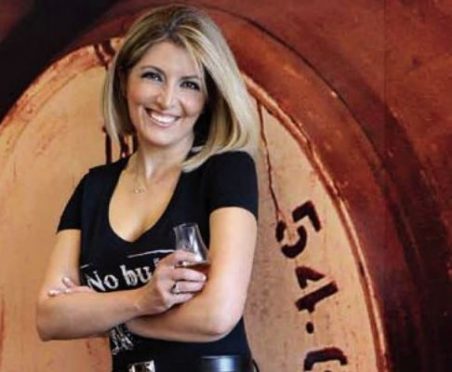 When Moji Shand first set eyes on her husband, she tried to give him a tip thinking he was a taxi driver rather than the owner of Duncan Taylor Scotch Whisky.
Fast forward a decade and Moji is now married to Euan, who bought Duncan Taylor company in 2002.
But whereas Euan was born and raised in the whisky industry having been brought up at Glendronach Distillery in Huntly, Moji knew nothing about the tipple until a chance trip to Scotland.
Half Persian, half American, the glamorous former lawyer was more accustomed to networking in Los Angeles than sampling malts.
By her own admission, Moji had reached a crossroads in life before she arrived in Aberdeenshire, having been encouraged to visit Scotland by a friend.
The couple, who married in 2011, now split their time between their homes in LA and Huntly, with the business thriving on both sides of the pond.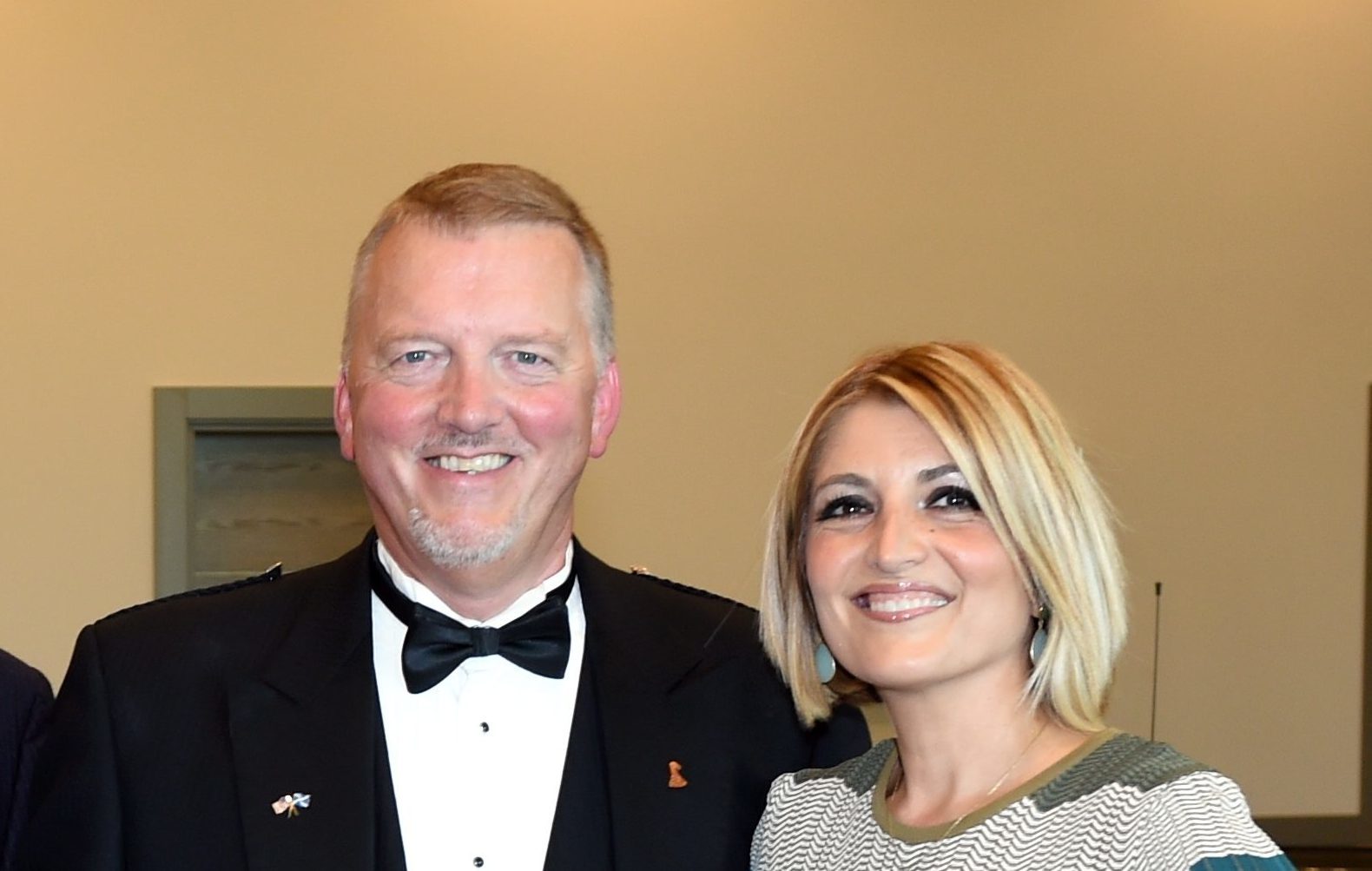 "I can honestly say my husband is the most charming man I have ever met, that's partly why I fell for him," said Moji, speaking from her LA home.
"Before I came to Scotland I had been working as a lawyer specialising in criminal law, but I had reached a stage where I didn't feel content," said Moji.
"I was bored and travelled to Spain but I felt incredibly homesick, I didn't know what to do.
"My friend suggested I come to Scotland on this whisky tour so I thought why not, and booked a flight.
"I fell head over heels in love with Scotland straight away.
"But when I met Euan for the first time I actually thought he was just the driver because he was taking our group to another distillery.
"He offered to carry my bags and I thought that was incredibly nice of him.
"In America we have a thing about tipping but I wasn't sure if that would be offensive here, so I invited Euan for a beer instead."
The rest as they say is history, although the pair were friends for three years before they started dating in 2009.
The majority of their relationship was long distance but Moji believes Scotland will always be home to her.
"We had two weddings, one in Scotland one in LA but both were incredibly Scottish," she said.
Duncan Taylor is best known for its Black Bull range of blended Scotch whiskies with high malt contents, and for Smokin', a blend of peated Islay, Speyside and grain whiskies.
The Black Bull brand also has 19th century origins, first being registered in 1864 by Dundee grocer and whisky blender George Willsher. Against the prevailing trends, he opted for a high-strength product with a 50% malt content, a principle which the business still practices today.
But how has Moji found a place for herself in an industry which is predominately male and Scottish?
"I think perhaps people thought the only reason I had any say in the business was because I was Euan's wife, but they couldn't be more wrong," she said.
"If you're passionate about something you can overcome anything but it was very challenging in the beginning.
"I was used to being in the minority as a career woman in law but everything about whisky is Scottish, I didn't even have my roots to fall back on.
"It took a lot of perseverance and it's been a bit of a rollercoaster.
"It helps that we have amazing staff who we treat as family. When you have an incredibly solid team it really pushes you forward."
At 60-years-old Euan is finally taking a break from the business while Moji has stepped up her involvement.
She admits she never switches off from the business and plans have been in place since 2007 to build a distillery in Scotland.
"We always said we wouldn't talk about the business in our down time but it's impossible, the company is who we are," she said.
"I'm pretty sure whisky runs through Euan's blood but I wouldn't change that.
"From the moment I met him there was a genuine respect.
"We're pretty excited for what comes next."