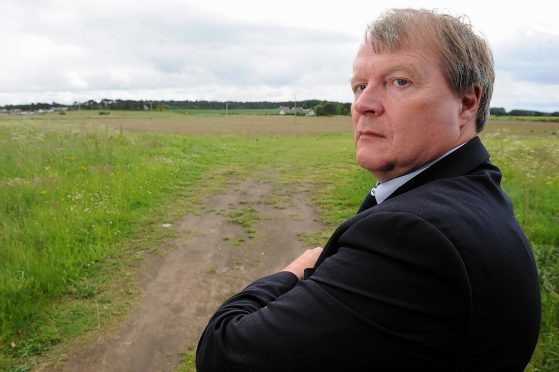 Nairnshire is a step closer to operating its own "business improvement district" (Bid) scheme to generate new trade.
Community leaders have secured funding to progress the initiative culminating in a ballot of local businesses.
The council's area leader Michael Green and other traders are optimistic that a significant harbour development could usher a new era for Nairn and its surrounding villages.
Speaking yesterday (WED) after confirming the new funding was in place, he said: "I'm very excited.
"We're seeing the fruits of many months of work that's already gone into this and we'll be going to ballot. If approved, it'll give us the capacity to deliver on a whole, wide range of projects.
"Highland Council is not the entity it was five or 10 years ago and with the successive budget cuts it's become less of an enabling organisation. You've got to develop alternative structures, which is what the proposed Bid is designed to do."
The cost of an annual levy from participating businesses has not yet been established.
Mr Green said "exciting proposals" for the harbour would feed into town centre developments and change the face of the holiday resort to the extent that it could become "the marine capital of Scotland."
He is working closely with prominent Nairnites to steer the project – local enterprise company chiefs Alastair Noble and Michael Barnett and Association of Nairn Businesses chairman, Michael Boylan.
The timetable for a ballot is yet to be announced.
Research has indicated that a typical annual budget for a town its size would be about £150,000 based on a levy of between £150 and £250 per year.