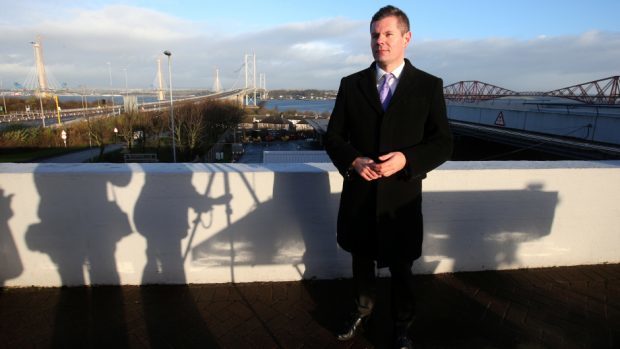 Aberdeen's leaders have called on Derek Mackay to "get serious" about tackling the business rates crisis.
Writing in the Press and Journal, city council chief Jenny Laing said the local authority needs a major boost from central coffers if it is to stop firms shedding staff or even going bankrupt due to punitive tax rises.
Her intervention came after Finance Secretary, Derek Mackay, found a further £5million for Aberdeen, which the SNP claim should be used to help businesses that face going to the wall.
But Ms Laing responded the money would not come close to helping firms facing crippling increases of as much as 200%.
She said councils in the central belt had enjoyed an £80million windfall from Mr Mackay's backroom deal with the Scottish Greens, despite firms there not facing the same level of business rates rises.
Meanwhile, property advisors CBRE proclaimed victory after successfully appealing valuations for a number of Aberdeen firms.
The firm organised a cut of 16.5% in rates for businesses that showed their circumstances had "materially changed" since the valuations were done in 2015, before the full effects of the oil price downturn were felt.
Derren McRae, Head of CBRE's Aberdeen office hailed the result as "very positive progress".
Ms Laing has called on the government to revalue all north-east firms' rates, as well as providing a cash boost over five years to enable the local authority to provide relief.
She said: "Since it is they who are in charge of the economy and collect taxes from big business, it should be the First Minister and Finance Secretary who provide a strategic or financial solution.
"It is unreasonable for the Scottish Government to expect local councils to shoulder all the burden in these circumstances, given it is the Scottish Government who sets the rate and distributes the money.
"The answer Mr Mackay seeks is simple: use common sense and revalue those properties which were surveyed in 2015 when the economy in the north-east was healthier than it is now."
However, SNP Group Leader, Stephen Flynn, insisted the extra money should be used to help businesses.
He said: "The council leader and her finance guru were right to call for government support and, now that we've received it, the time has come to utilise it – certainly, I am willing to work with them to make sure that happens."