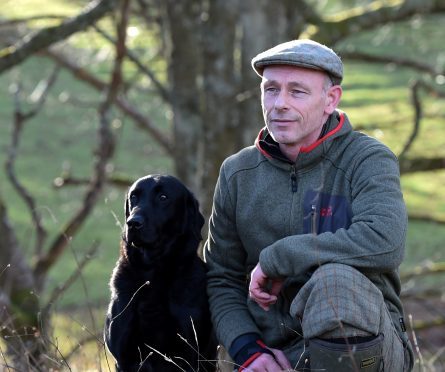 There is silence save for the whispering hush of pine needles in the wind, and the rustle of a startled deer.
The creature bounds across the muddy forest path, its tail a dash of white before it disappears between the trees.
It is bitterly cold despite the winter sun which dapples across the hills, you could walk all day for miles and not see another soul.
Welcome to Ballogie Estate, where there are 6,000 acres of rolling countryside near Aboyne in Aberdeenshire, and it has belonged to the Nicol family since 1850.
Ballogie is far from the biggest sporting estate in Scotland, but it is a reminder of traditional rural life and of community.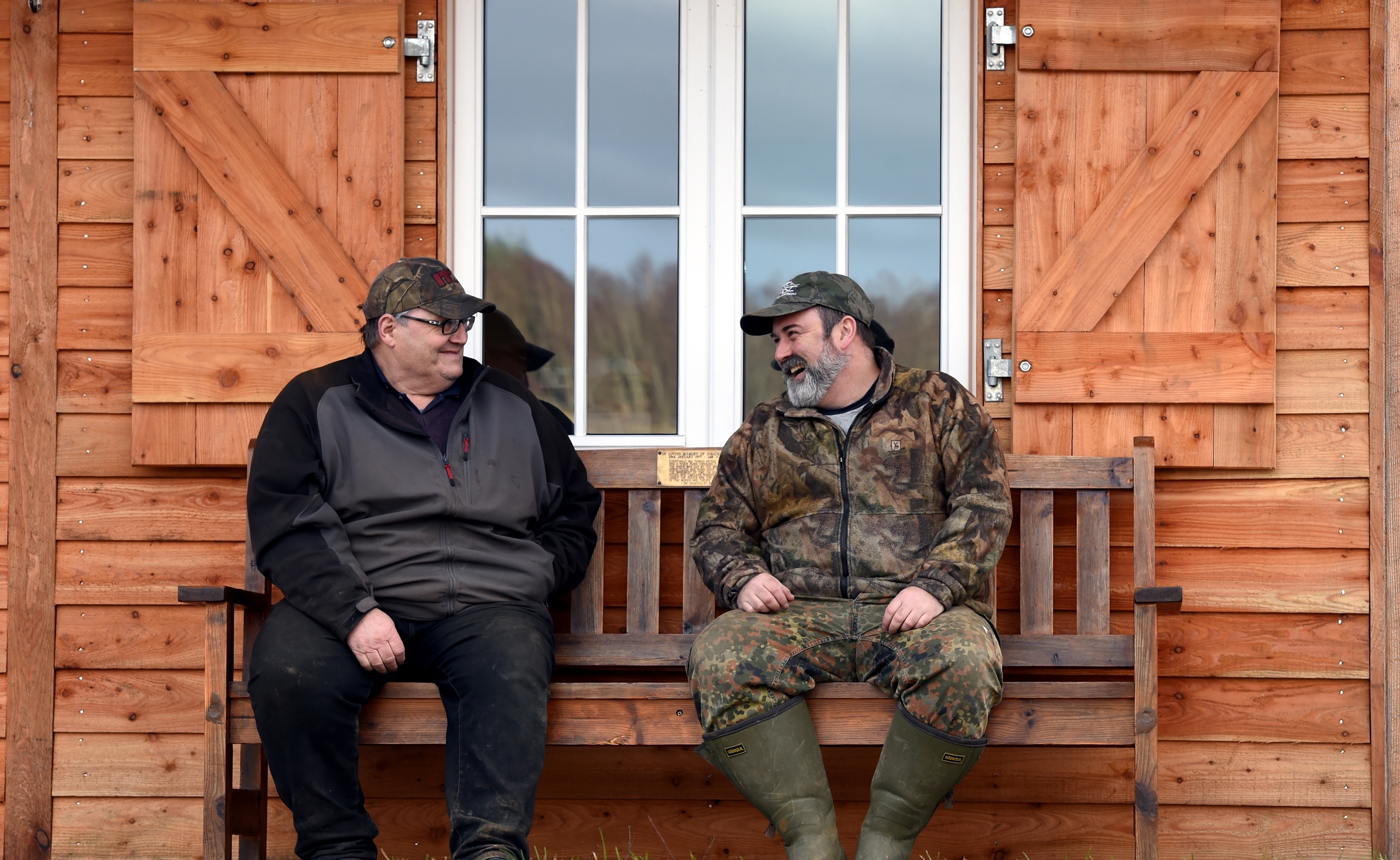 That is not to say the estate has not moved with the times however, and it is a finalist in The Scottish Rural Awards 2017 in the business diversification category.
From forestry to fishing and even weddings, Ballogie has vastly changed from the days when it was run by James Dyce Nicol.
It is now owned and managed by his great great grandsons, Malcolm and Randall.
Malcolm raised his family on the estate, which now employs 17 full-time members of staff.
It is clear he is passionate about Ballogie and he is constantly looking towards the future.
"It was never expected of me to take over Ballogie," said Malcolm.
"My background is in farming and I progressed from managing the farming operation to being overall business manager in 1996.
"I became involved in the farm management side of things and it all felt very natural
"I'm now one of the people who can look back and remember all the changes there.
"We've got a good balance between the sport side of things, farming, forestry, and then our renovated wedding venue."
Ballogie House, which was previously lived in by Malcolm's parents is currently being transformed into a wedding venue.
It is set to open in March with the first ceremony taking place in June, and there are 10 weddings booked for this year.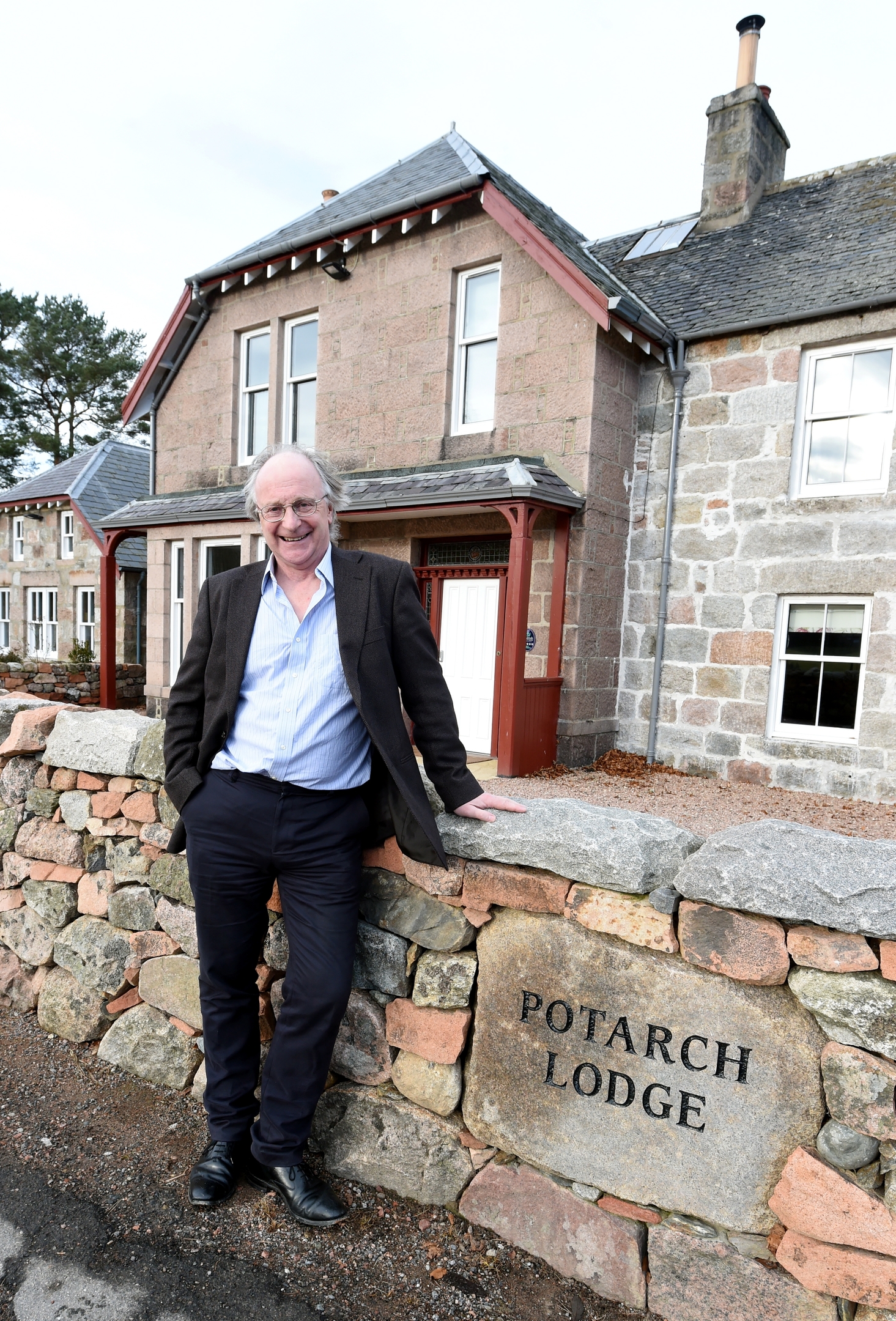 Potarch Hotel has now become Potarch Lodge, alongside the new Potarch cafe and restaurant.
There are two holiday cottages alongside 20 long term residential lets and accommodation for estate workers.
"We regard the environment as a key asset and seek to conserve both the landscape and the best of the traditional values, but we all have to adapt to changing markets," said Malcolm.
"We take pride in our involvement in habitat initiatives, especially for burnsides and small woods and also the enhancement of Ancient woodlands and Caledonian Pine Forest.
"All of these are important features, which give distinct character to the landscape.
"These special habitats are home to some of Scotland's iconic species such as the Capercaillie and red squirrel.
"The role of the rangers and ghillies is much broader and diverse in both aim and skills than traditional gamekeeping.
"We have families, who return year on year, but we also welcome new visitors and that appeal of a family holiday in the countryside is very much alive.
"More youngsters apply for jobs here as ghillies and game keepers, than for any other employment.
"Technology has completely changed the way that we operate the farm and we have to develop this further, for example in the way we keep deer records, because deer management is a massive part of life on the estate.
"We're planting trees that won't come to full maturity for another 80 years.
"We have to have a long-term view, it's all about the future.
"We all believe in preserving the countryside and what's even more positive is that our visitors are beginning to realise that too.
"You've got to make change for changing markets, we have staff who were brought up at Ballogie and whose fathers and grandfathers worked here.
"That aspect will never change and that's very important to us – this concept that we are all passionate about the same thing.
"This certainly isn't a nine till five job but I'm so proud of what we have continued to create."
The estate breeds cattle and sheep, with one particularly fine bull named Odd Job.
There is an important grouse shooting operation alongside deer stalking and River Dee Salmon fishing.
Head wildlife ranger Peter Littlejohn has worked at Ballogie since he was 17 years old.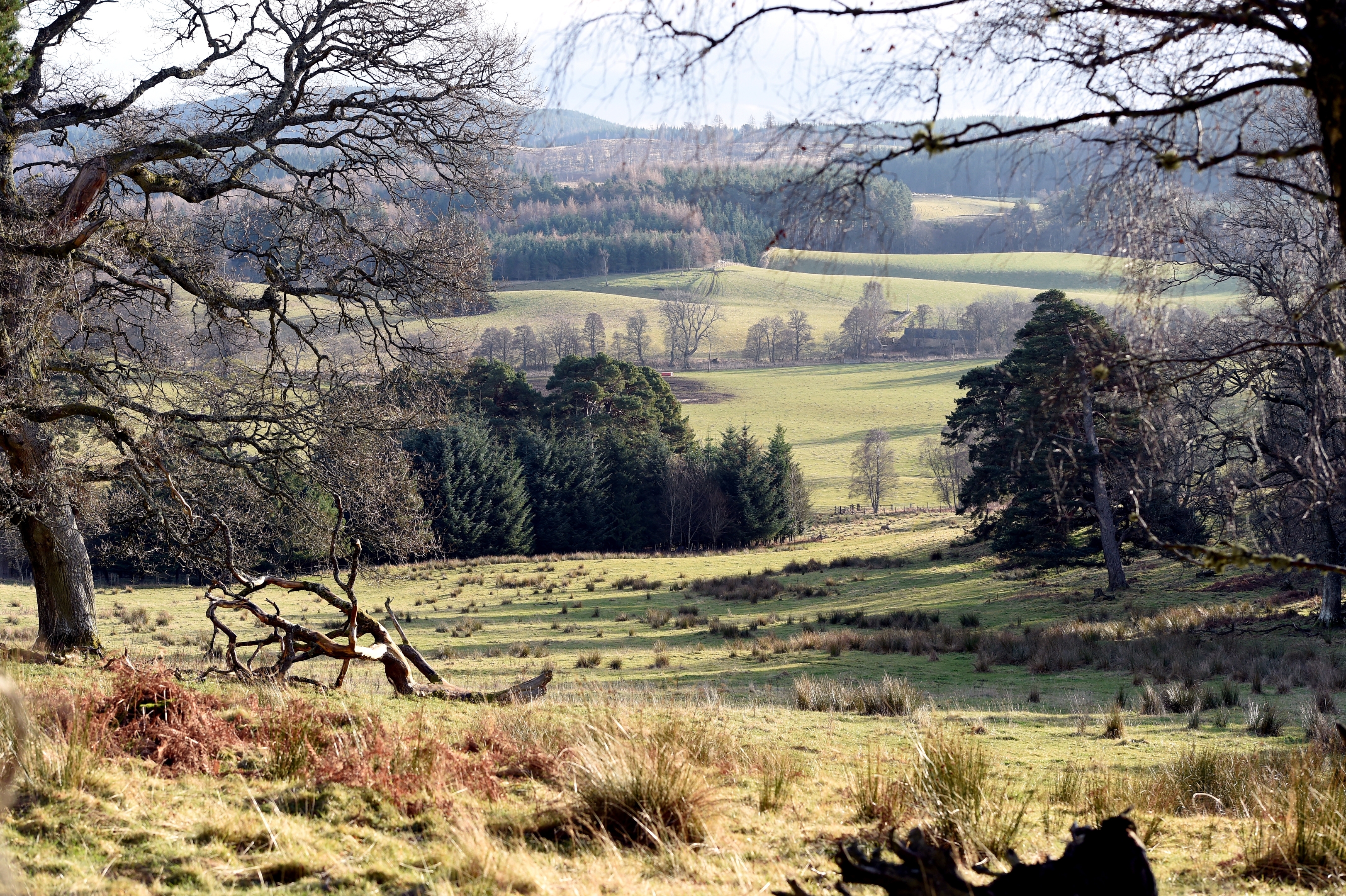 Now 49 and living on the estate with his wife, he lives and breathes life outdoors.
His faithful black Labrador, Jack, is the picture of obedience with a shiny sleek coat and nose permanently pressed to the ground on scent.
"I love my job because I love being outdoors, I couldn't sit in an office," said Peter.
"I admit that the role isn't for everyone, you're outside in all weathers and it's very physically demanding.
"No one day is the same, and whether I'm looking at grouse shooting or deer management, it's full-on but worth it.
"I don't know what we used to do before the days of walkie talkies, which enable staff to communicate across the estate, probably shout and hope someone heard us."
His sentiments are echoed by head ghillie Sean Stanton, who is in charge of a five mile stretch of the River Dee.
He has worked at Ballogie for 10 years and is busier than ever, with the fishing season lasting from February till October.
"We fish every day except Sunday, I'd like to say it's because ghillies need a day off but it's actually because it's tradition across Scotland to not fish for salmon on a Sunday," he said.
"I don't view what I do as a job but a way of life, salmon fishing is all consuming.
"There are some people who have been coming to Ballogie to fish for the past 50 years, but what I love the most is getting beginners.
"My role is to help people find the best pools, the best spot, and cast the best line in hope of catching their own salmon.
"But if salmon fishing was easy I doubt people would do it.
"We had one guy who took eight years to catch his first salmon, you can imagine the elation when he finally did."
Sean is seeing the effects not just of technology but also weather, with flooding in 2016 washing away a fishing hut.
"We're still learning how the river has changed and in turn how the fish have changed, it's no use telling a novice that salmon are normally in this one spot when they aren't there anymore," said Sean.
"If people come and stay for a week of fishing, we have to help keep their spirts up whether they catch their first fish on a Monday or a Friday.
"We support catch and release on the river and 98% of Salmon are returned to the river. I get just as much enjoyment in helping other people fish and I do with fishing myself.
"What I would love to see is more youngsters take up fishing.
"I wouldn't change my job for the world, you end up becoming very good friends with the people you teach to fish.
"You're out there for hours so you talk about their families, their businesses.
"If they return the following year I always remember something, and that's just part of the Ballogie ethos."
For more information, visit
http://www.ballogie-estate.co.uk/
Ballogie Estate was the birthplace of Donald Dinnie, one of the greatest athletes of the 19th century.
His sporting career began at 16 and spanned over 50 years competing in 11,000 competitions.
The Dinnie stones can be found on the estate. People come from across the world to try and lift them. Together, the stones weigh 332.49kg.
Ballogie House was a convalescent Hospital in World War II and Land Girls helped out on the farm.
Two companies of the Canadian Forestry Corps were stationed on Ballogie, each operating a saw mill. The estate provided 100,000 cu m of timber for the war effort in World War II.