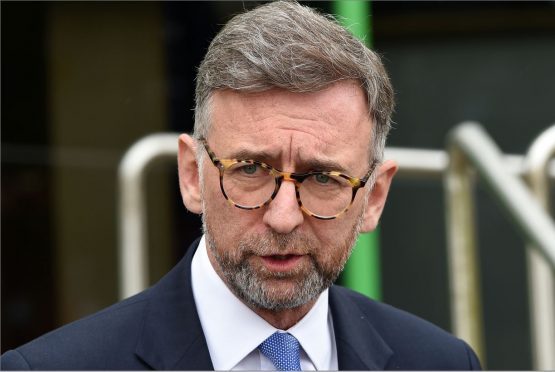 An expert panel debate and a keynote speech from a leading Scottish peer will feature at the latest Morning Briefing breakfast event, once again in association with Turcan Connell, in Aberdeen next month.
The Press and Journal is delighted to announce that Scotland Office minister Lord Dunlop will explore the challenges and opportunities posed by Brexit and discuss Westminster plans to support the north-east to an exclusive audience.
The theme of the event will be "An opportunity or tough times ahead: your financial year".
Lord Dunlop's presentation will be debated by a panel featuring Martin Gilbert, chief executive of Aberdeen Asset Management, Derek Leith, senior partner of EY, Callum McCaig MP, the SNP Westminster spokesman for business, energy, and industrial strategy along with Alexander Garden, partner and head of tax and succession for law firm Turcan Connell.
The event will be chaired by Damian Bates, editor-in-chief of the Press and Journal.
He said: "Never in living memory have we faced more uncertainty in the UK than now.
"Whether it is the UK's departure from the European Union, the prospect of a second referendum on Scottish independence or even the rising burden of business rates and other economic challenges, this event will provide some insights to help the north-east move forward with increased confidence."
Lord Dunlop said: "I am very keen to see us strengthen the Scottish economy and this is a fantastic opportunity to engage with businesses in the north-east.
"We must establish their priorities and see how we, as government, can work with businesses across Scotland to make sure that they are fully supported."
Mr Garden said: "Turcan Connell is delighted to work with the Press and Journal on its upcoming Morning Briefing to address this time of political uncertainty, economic adjustment and new Scottish tax powers."
Turcan Connell is the UK's premier private client law firm. The vision for Turcan Connell has always been to offer all the professional advice under one roof that an individual might need during their lifetime.
This means offering a full range of legal services alongside a complete range of tax services. Turcan Connell believe that this joined-up, interdisciplinary approach of combining legal and tax expertise really sets them apart and enables them to provide the very best advice and counsel to clients.
The event is taking place on Friday 31st March at the Marcliffe Hotel in Aberdeen.
Tickets are £25+VAT and includes buffet breakfast.
For more information and to book online visit pandjbriefings.com.