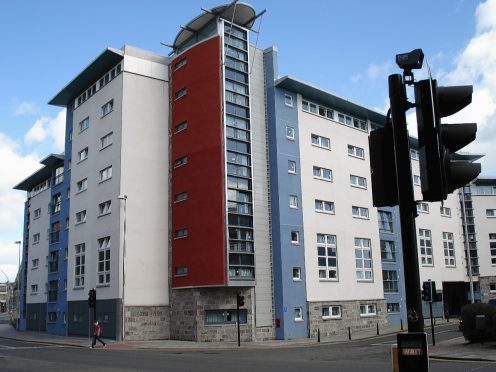 Student flats in Aberdeen have changed hands as part of a £295million property deal.
Unite Group – whose property portfolio is focused on the student market – said yesterday it had sold its Mealmarket Street building in the Granite City, along with sites in Birmingham, Bournemouth, Edinburgh, Glasgow, Liverpool and York, to fund manager Brookfield.
The disposal reduces Unite's UK-wide provision of accommodation by 4,175 beds across 13 sites.
They were all either wholly-owned or belonged to joint-ventures between Unite and institutional investment partners.
Unite said its share of the deal amounted to £102million, with the cash being used to fund further growth in mid to high-ranked university locations with the best long-term growth prospects.
Part of the proceeds will be spent on a recent acquisition at Aston University in Birmingham.
The rest will be "recycled into Unite's development activity", the Bristol-based company said.
Chief executive Richard Smith added: "This sale is an important part of our strategy to recycle capital to fund our ongoing investments, focused on the strongest university towns and cities, where we have deep university relationships and where we can provide the best accommodation and services for our students.
"Our development pipeline supports further earnings growth as we continue to invest in strong student markets."
Unite said the move marked the first stage of a plan to recycle about £150million-£200million of assets during 2017 to take advantage of the "ongoing strength in the investment market for well-let student accommodation".
The company has other investments in Aberdeen, including two properties in King Street, one in Spring Gardens and a recently completed development – Causeway View – on the site of the former Causewayend School.
Unite's properties house many tens of thousands of students in more than 140 sites across 28 leading university cities in Scotland and England.