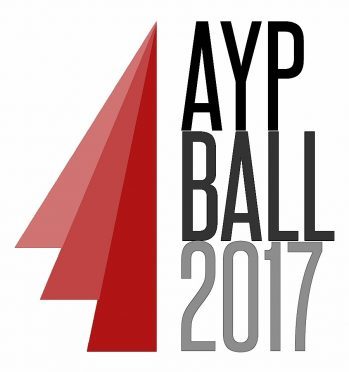 Sunshine is pouring into the conservatory at Ferryhill House Hotel where a group of Aberdeen's young professionals meet to talk about networking, mutual support – and a good party.
Ross Jolly is the founder of Aberdeen Young Professionals (AYP), a group aimed at providing networking and mentoring for the region's ambitious young workers who are under pressure from the squeeze on the oil and gas industry.
Established in 2009, the movement has grown arms and legs. Not only has AYP pioneered a mentoring scheme, pairing experienced executives with those seeking to broaden their own outlook, but this year the group is hosting a black tie ball to celebrate the achievements of its members and supporters, and to encourage more to get involved.
Mr Jolly said: "AYP started off as a Linkedin group, purely just for sharing ideas and opening up connections for people, trying to introduce people to others they might not have had a chance to meet before.
"We had our first event back in 2011 and it went really well. It grew from there. We have over 6,000 members on the Linkedin group – a percentage of that are active and come to events.
"What we are trying to do is get people engaged. It is not age specific, and we have a good cross section of people."
Mark Kemp is the owner of FortyTwo Studio, a design agency he launched when his previous employer failed in 2015. Business has been good but Mr Kemp's new role as an entrepreneur has expanded beyond his previous job where he was focused on operations rather than sales and business development. Through AYP, he was paired with Finlay Johnston, marketing and business development manager for global drilling contractor, Diamond Offshore. Although the two are similar in age, their vastly different career paths meant that they could form a mutually beneficial relationship.
But first we must attend to the other aim of the lunch – ordering starters. Classic prawn cocktail festooned with a crisp green lettuce leaf was the choice for both Mr Jolly and Mr Johnston. Mr Kemp opted for the moreish plate of haggis and black pudding croquettes. But a few around
the table admitted to menu envy when my beautifully presented goats cheese and fig crostini arrived.
Mr Kemp explains why he got involved with AYP and its mentor scheme. "We have had a great first year. What was key for me last year was although I had a wide network of friends, former colleagues and clients, I wanted to talk to people who weren't in my industry as well. I had only ever worked in two companies in my whole career. I figured if I get to know people in other businesses more closely, look for more advice where I could get it, I thought it would be helpful," he said.
"Just talking to somebody who is working day to day in a local business but isn't related to what I am doing at all – I found it really good. It is difficult market for everybody. So Finlay's day to day challenges is validation for my challenges as well.
"I come to this as a designer who now has my own business. I haven't learned business or sales – so I didn't know if I was missing this magic trick that others know.
"What you find out is there is no magic trick – it is just hard work.
"That outsider view is helpful. People and friends who have known me for years – they might not look at the problem they are looking at you, because they know you really well. They are maybe going to say things they think you want to hear.
"With someone who doesn't know you as well, the advice is cleaner."
Mr Johnston says he too benefited from his involvement as a mentor – nor was it too time consuming.
"I have really enjoyed the process. I got involved at the start of last year," he said. "Previous to my current role I travelled abroad considerably, leaving me slightly disconnected. When I came back this was one of the additional things I did to get back into the Aberdeen network.
"It is refreshing to work with someone in a completely different industry. Prior to oil and gas I worked in commercial banking – I worked alongside over two hundred business`s locally so I have a strong background on that side of things. I have worked alongside a lot of MD`s and CEOs, I certainly don't know any better than anyone else but it's all about knowledge sharing"
The starters get dispatched with vigour, and the main courses arrive smartly.
It's rancher's chicken smothered in BBQ sauce for Mr Johnston and chargrilled loin of pork adorned with a ring of apple – and more black pudding – for Mr Kemp.
Mr Jolly jokes he is conscious he is being photographed for the event so he opts for the chicken Caesar salad.
He explained more about AYP.
"We are trying to attract membership from all sectors – not particularly focused on oil and gas. However, everyone is either related to the industry or reliant on it.
"The mentor scheme came around as an idea – I am looking to start a new line of business myself through the downturn, which is going to be flying drones commercially. I'd like to have a mentor to help me. I said to the committee of AYP let's have a mentor scheme.
"The guys have been fantastic giving up their spare time.
"It is about trying to broaden connections locally in business. That's a skill that is lacking.
"I learned early in my career you can be great at your job but you have to have a good network of people – especially at this time.
"We will be running the scheme again for 2017/18. The feedback we have received from mentees and mentors has been very good. We are going to start looking for new mentors that are able to give up a little free time to our membership – provide some of them with advice, whether it is a new business start up, a new career or looking to redevelop their career and try something different – which a lot of people are trying to do at the moment."
Info
Aberdeen Young Professionals (AYP), the local talent network for young professionals working in and around the city, has announced the launch of its inaugural AYP Ball.
The black-tie event – which will be hosted at Pittodrie Stadium, Aberdeen on Friday, March 24, 2017 – promises an evening of entertainment, networking and celebrations. Guests will enjoy a two-course dinner from local suppliers, along with an inspirational speech from a high-profile business leader and live entertainment.
The night will also include the first-ever "Mentor Awards" to honour exceptional mentors and mentees on the AYP scheme, which launched earlier this year to connect senior business leaders with young talent in the area.
AYP was established in 2009 to create a platform for young professionals to meet useful contacts in a relaxed and sociable environment. The group holds regular events that offer a unique opportunity to discuss industry issues with senior figures and network with other like-minded individuals.
The event, which is being managed by DC Thomson, will also support the Buy North-East campaign. The initiative aims to get local procurement on the business agenda in the region.
Catering and refreshments for the ball will be sourced by local providers to demonstrate the group's commitment to the local business community.
The AYP Ball is being sponsored by a range of companies from around the north-east of Scotland who understand the importance of encouraging the next generation of talent to flourish in the area.
To join AYP or find out more about the ball and how to buy tickets, visit www.aypgroup.co.uk.