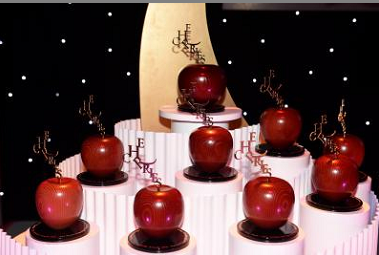 The cHeRries Awards 2017, in association with Robert Gordon University's Aberdeen Business School and supported by Mattioli Woods, is delighted to unveil its esteemed panel of judges.
The 10-strong team of industry experts will choose the winners in the annual awards scheme that celebrates successes and examples of excellence in the fields of human resources, recruitment and training in Scotland.
The panel includes:
Lesley Birse, senior vice president of HR for Amec Foster Wheeler's global oil, gas and chemicals business.
Sylvia Halkerston, a member of the Scottish Funding Council/Skills Development Scotland joint skills committee and the board of governors at Robert Gordon University.
Kevin Higgins, vice president, human resources for the major engineering and operations contractor to the oil and gas industry, Petrofac.
Ross MacRae, group HR director, Orion Group.
Lee Ann Pangela, director of industry body CIPD's market development in Scotland.
Mike Reid, head of the flexible benefits and total reward team at Mattioli Woods.
Laura Simpson, head of HR & OD at Aberdeenshire Council.
Lynn Smith, director of people for Scottish law firm Thorntons.
Anne Stevenson, a Teaching Fellow at RGU, where she has worked for over 25 years.
Helen Stuart, human resources director for the UK business of Taqa Bratani.
Mr Reid said: "Having worked closely with the HR community for much of my career I have an appreciation of the importance of this function. HR can play a pivotal role in supporting an organisation in reaching their strategic goals by ensuring they have the right people strategies in place.
"Over the years the cHeRries Awards have fulfilled a fantastic role in facilitating the recognition and celebration of some of the great work and achievements within the HR sector.
"Being a judge of the cHeRries Awards for the last four years has been an enjoyable and rewarding experience and I very much look forward to continuing to support such an prestigious event."
Tickets are now on sale for the cHeRries 2017 Awards, which take place at the Aberdeen Exhibition and Conference Centre.
The 10th anniversary of the annual cHeRries Awards ceremony will be held in the Boyd Orr Suite at the Aberdeen Exhibition & Conference Centre Thursday 1 June.
As well as a fantastic night out, it is an amazing platform on which to celebrate the successes and examples of excellence in the fields of human resources, recruitment and training in Scotland.
Individual tickets cost £160 + VAT while a table of 10 is £1,500 + VAT.
The price includes drinks reception, three course meal and awards ceremony. All other beverages, including table wines are additional and ordered with and charged by the venue directly.
Booking forms can be downloaded at www.dctevents.com/event/cherries-awards
Or for further information contact please contact Kerry Findlay on 01382 575563 or kefindlay@dcthomson.co.uk.