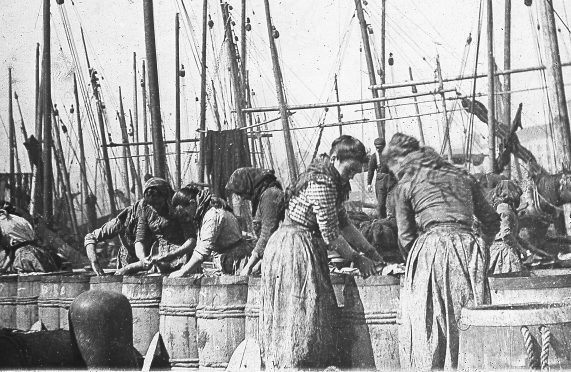 The site has been selected for a permanent memorial to workers in the Aberdeen fishing industry throughout the city's history.
The maritime museum on Shiprow was chosen as the preferred location, after a meeting of Aberdeen City Council's fishermen's memorial working group.
Earliest records of the industry in Aberdeen date back to the 12th century with evidence of the first wooden harbour at Shiprow.
The working group was established after the Lord Provost George Adam's successful motion to the council in December 2014.
The Provost said: "The fishermen and fisherwomen deserve a fitting memorial and, therefore, I am delighted that we will soon move to the next stage of the process and an invitation will go out to artists.
"I am looking forward to seeing how the artwork reflects the contribution of both men and women to the industry."
The artist's brief will be issued later this month, inviting artists to submit their proposals for a memorial.
The artwork is expected to be unveiled next summer.