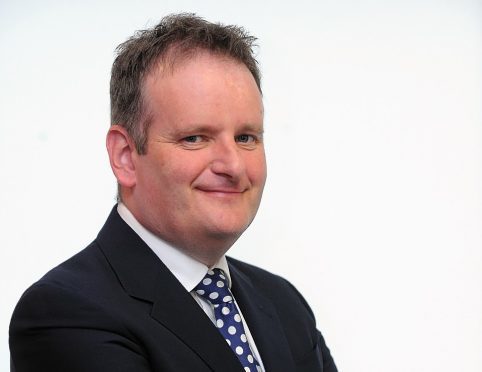 The north-east is at a "pivotal point in shaping its future", a leading oil and gas expert said yesterday.
Key figures in the region's economy have the perfect chance to "embrace opportunity" at a Press and Journal Morning Briefing in Aberdeen later this month, Derek Leith, UK head of oil and gas tax for professional services giant EY, added.
Mr Leith is among a strong line-up of panellists for the prestigious event, being held in association with law firm Turcan Connell, at the Marcliffe Hotel and Spa on Friday, March 31.
Keynote speaker will be Scotland Office minister Lord Dunlop, who will set the tone for a discussion around the theme "an opportunity or tough times ahead: your financial year".
Lord Dunlop will highlight some of the challenges and opportunities posed by Brexit, as well as Westminster plans to support the north-east.
There will then be a panel debate featuring Mr Leith alongside Aberdeen Asset Management chief executive Martin Gilbert, Callum McCaig MP, the SNP Westminster spokesman for business, energy and industrial strategy, and Alexander Garden, partner and head of tax and succession at Turcan Connell.
Mr Leith, who is also managing partner for EY in Aberdeen, said: "This is an important event as the north–east reaches a pivotal point in shaping its future.
"Bringing leaders from business and government together, I'm delighted to help provide insight that will help our region and industry deal with change and embrace opportunity.
"The first signs of recovery in the oil and gas sector are coinciding with significant improvements to local infrastructure, as well as funds being made available to invest in centres of innovation."
He added: "It's important that as a collective we co-ordinate industry and stakeholders in building a case and maximising the opportunity this presents.
"At the same time we need to navigate and understand the shifting political and economic landscape.
"Decisions we take over the next two to three years and driving the right targeted support from the (UK Government) industrial strategy will be critical to the future economic prosperity of the region."
Mr Garden, who specialises in tax and estate planning for private clients, as well as charity law, said: "In such times of uncertainty it's important that individuals attempt to have clarity of thought on what the priorities are for them and their families.
"In the face of Scotland's new tax laws, we will explore the issues, explain who is now a Scottish taxpayer and examine the potential impact for individuals and businesses in the north-east and beyond."
Tickets for the event, which runs from 8.30-10.30am, are £25 plus VAT and include a buffet breakfast. For more information and to book online, visit www.pandjbriefings.com