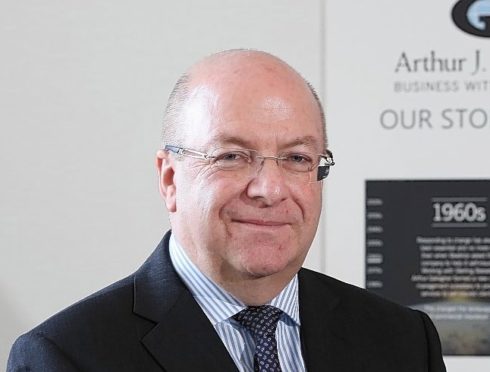 Insurance broker Arthur J. Gallagher (AJG) has relocated its Aberdeen branch to the city's traditional business quarter.
The move to 56 Queens Road, from Anderson House in Thistle Street, gives the firm room to expand its Granite City operation and is expected to lead to new opportunities to grow and diversify the client base.
AJG has taken suites two and three of the west end building now housing its Aberdeen team, giving it more than 1,800sq ft of first and second floor accommodation on a 10-year lease, with a five-year break option. There is another tenant on the ground floor.
Tom Christie, branch director at AJG in Aberdeen, said: "We're excited to move into our new offices in Queens Road, from where our team can best look after the diverse risk management and insurance needs of local businesses at a time when the challenges impacting the oil and gas industry are being felt across the local economy."
Mr Christie said it was important for the branch to "sit at the heart of business communities", offering regional knowledge and local client service through its dedicated team.
He added: "As part of one of the world's largest insurance brokers, we can also leverage the power of global resources and expertise to create competitive, customised solutions for our clients."
AJG is the international brand name for Arthur J. Gallagher & Co, which has its global headquarters in Itasca, Illinois, and a regional HQ for its European business in London.
The group – founded in 1927 and currently celebrating its 90th anniversary – specialises in risk management and insurance services for commercial and private customers.
It has a UK network of branches in more than 50 locations, including offices in Aberdeen, Inverness, Fort William and Portree.
The company currently employs 15 people in its Granite City operation, which was established in 1991 as a community broker backed by national and international expertise.
A spokeswoman for the firm said: "The move will give the branch the required space to facilitate the future growth and expansion of the team.
"It has chosen offices in the heart of Aberdeen's business district to help further raise Arthur J. Gallagher's profile within the business community which it hopes will open the door to new clients and new sectors."