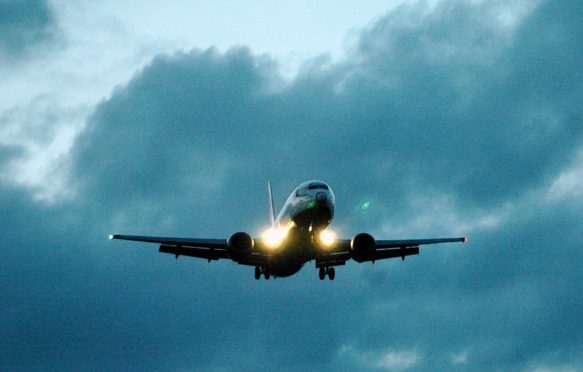 An extra day for leap year in 2016 is all that stood in the way of Aberdeen International Airport (AIA) bosses celebrating a long-awaited return to passenger growth at the terminal in February.
Nearly 213,000 people used the terminal last month, which airport management said represented a 1% year-on-year like-for-like increase.
But February's 29th day last year put the reported total for the month higher, meaning a 3.4% drop in the total figure for last month.
The north-east gateway has now suffered 25 months in a row of decline amid a torrid spell for the wider local economy in the wake of a sharp slump in oil prices.
But while helicopter passenger numbers at Aberdeen continued to be affected by the North Sea downturn last month, falling nearly 10%, the figures for domestic and international fixed-wing services grew by 2% and 4.6% respectively.
AIA managing director Carol Benzie said: "Clearly the outlook for the north-east remains challenging. However, our passenger numbers do suggest the decline is slowing somewhat and the outlook is perhaps not quite as stark as it was 12 months ago.
"Regardless, our focus is on strengthening Aberdeen's connectivity by encouraging airlines to add new routes and, where possible, add capacity on existing services.
"Later this month, Flybe will launch its new Heathrow service. It will see the airline operate three flights per day to what is the UK's only (international) hub.
"This is an important business service and it will provide passengers with further choice on what is our most popular route."
She added: "We are also strengthening our international connectivity and, having successfully launched direct flights to Alicante and Malaga, Ryanair will introduce its Faro (Portugal) service in May.
"AirBaltic will also introduce its Riga service during the same month. Alongside our efforts in route development, we are making real progress with our terminal redevelopment works and passengers will start to see marked improvements over the coming months."
Glasgow Airport said it had enjoyed a "strong start" to 2017 after passenger numbers for February passed the 600,000 mark.
More than 603,000 people passed through its doors last month – an increase of 7.7% from February 2016.
Glasgow Airport officials said a 20.3% rise in international travel to destinations such as Barcelona, Brussels and Paris was the driving force behind the increase. Domestic traffic showed a slight decline of 1.4%, while demand for long-haul services rose by 6.6%.
Last week, Edinburgh Airport announced a 13.6% increase in passenger numbers using international services, resulting in the busiest February ever at a Scottish airport.
A total of 811,804 travellers passed through the capital's airport last month, up 5.4% from last year.