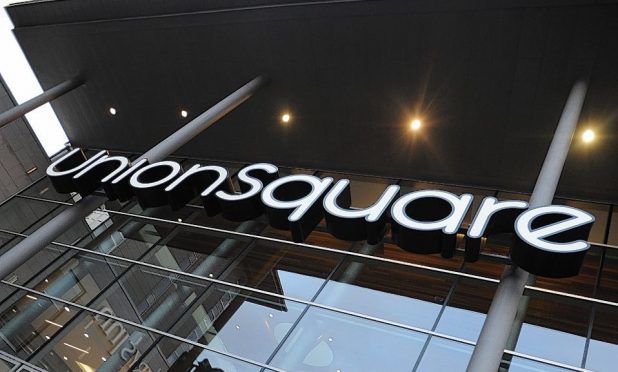 Footwear retailer Jones Bootmaker is closing its shops in Aberdeen and Inverness, with the loss of 18 jobs, after part of the chain was bought out of administration.
The immediate store closures, announced at the weekend, are among four in Scotland and a further 27 across the UK, resulting in more than 260 redundancies.
Thirteen people are being made redundant at the chain's shop in Aberdeen's Union Square and five at its outlet in the Eastgate Centre, Inverness.
Jones was owned by private equity firm Alteri Investors, whose shoe chain Brantano, which also has a store in the Highland capital and one in Inverurie, collapsed into administration last week amid warnings of "inevitable" job losses.
The majority of Jones' business and assets were bought by another private equity company, Endless LLP, in a "pre-pack" deal, after administrators were called in on Friday.  Endless acquired 72 stores, securing around 840 jobs.
Under a pre-pack arrangement, a buyer is lined up for a firm or its profitable assets in advance of administrators being called in.
A statement issued on Saturday on behalf of joint administrators Will Wright, Steve Absolom and Blair Nimmo, of professional services firm KPMG, said:  "There are 25 under-performing stores and six concessions, which are not part of the sale and will close immediately.
"These closures unfortunately result in approximately 262 job losses."
Mr Absolom added:  "Whilst it is always pleasing to preserve a significant number of jobs, sadly a number of redundancies are to be made at the closed stores.
"Over the coming days, our priority is to ensure all employees who have been affected by redundancy receive the information and guidance they need in order to claim monies owed from the Redundancy Payments Office."
Jones' stores in Lothian Road, Edinburgh, and Buchanan Street, Glasgow, are also closing immediately, with a total of 13 job losses.
Brantano, employing nearly 70 people in Scotland, including 11 in Inverness and nine in Inverurie, collapsed into administration last Wednesday.
Administrators PwC said the chain had been "hit hard by the sharp decline in sterling, the ongoing shift in consumer shopping habits and the evolution of the UK retail environment."
Alteri Investors acquired Jones Bootmaker and Brantano in October 2015.  About four months later Brantano went into administration and Alteri bought it back, minus a number of stores.