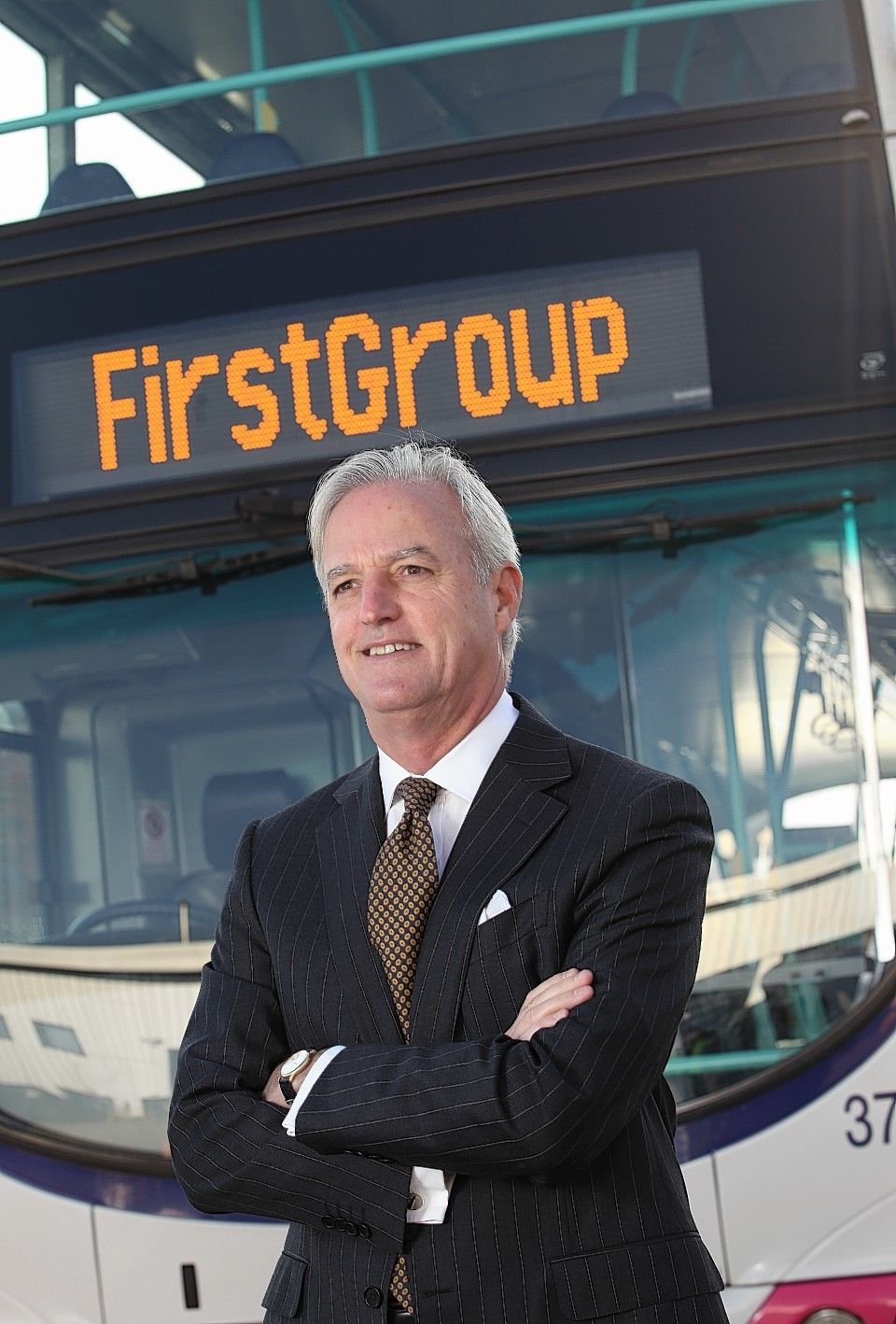 FirstGroup boss Tim O'Toole insisted yesterday the transport giant had no plans to relocate its headquarters from Aberdeen despite faster business growth across the Atlantic.
The company's chief executive said operations in North America currently accounted for about 60% of total revenue and 80% of profits.
Speculation about the FTSE 250 Index firm's long-term commitment to the Granite City has been kicking around since before Mr O'Toole took over the hotseat from north-east businessman and farmer Sir Moir Lockhead in 2010.
The composition of the group's top management team, the nomadic nature of board meetings and operations spanning the UK and North America and the fact Mr O'Toole, a US citizen, lives in Philadelphia do little to quash suspicions that Aberdeen may not always be FirstGroup's home.
Speaking after the company announced a large jump in profits, Mr O'Toole admitted he had not set foot in Europe's oil and gas capital since last year's annual general meeting (AGM).
He added: "I don't get there as much as I would like to, and I feel the same way about all of our operations.
"We do like to get the board out to our operations. We have a large footprint."
He said it was about six months since the board met in Aberdeen and it was due to do so again at next month's AGM.
FirstGroup warned of ongoing economic uncertainty in the UK as it posted a jump in annual profits despite tough trading in its bus and rail businesses.
The firm saw underlying pre-tax profits rise 23% to £207million during the year to March 31, thanks to a stronger performance in its North American First Student school bus operation – now the group's largest division.
A boost from the weak pound flattered sales in North American operations, including the coast-to-coast Greyhound business, and helped increase overall revenue by 8.3% to £5.6billion.
The pound's impact on fuel costs left the group nursing a £19.8million profits hit across its UK bus and rail operations, despite action to trim costs elsewhere.
Underlying operating profits in its bus arm fell 29% to £37million, while rail earnings dropped 26% to £53.8million.
The group also saw bus passenger revenues fall 0.6% on a like-for-like basis after being hit by falling numbers of shoppers on the high street and ongoing woes with traffic congestion in some areas.
FirstGroup said like-for-like passenger revenues rose by 1.3% in its rail business, which includes the Great Western and TransPennine Express UK rail franchises and Hull Trains, but growth was held back by a slowdown across the industry.
Mr O'Toole said trading conditions would continue to be uneven across the group, adding the likely impact of Brexit was a big unknown amid wider economic uncertainty in the UK.