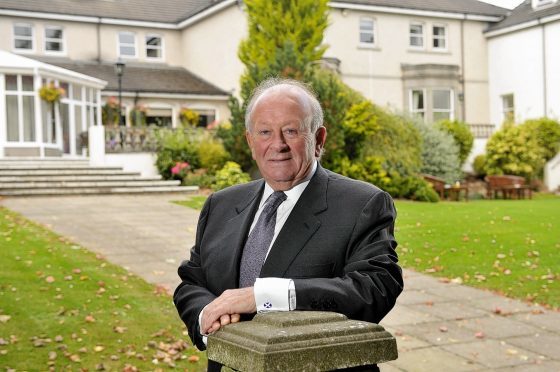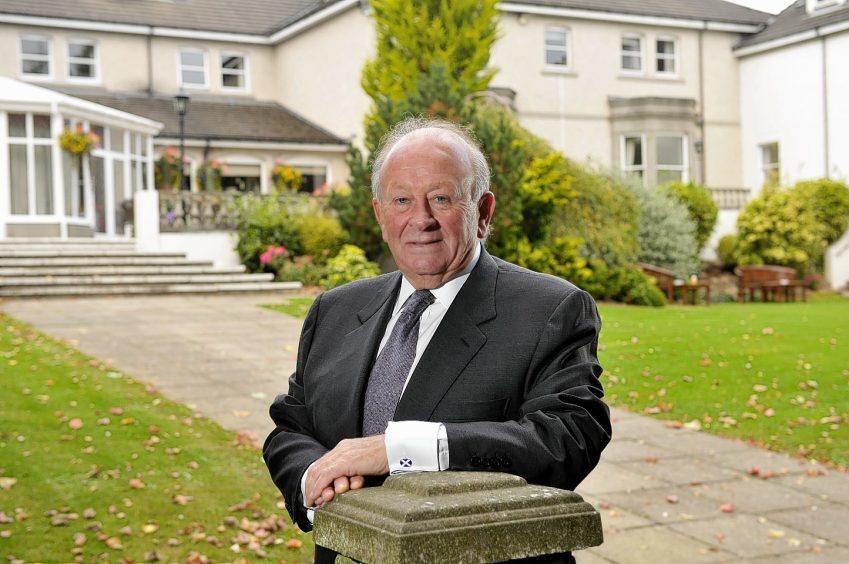 A leading hotelier believes the world is finally waking up to the idea of Aberdeen as a tourism destination.
Stewart Spence, owner of the five-star Marcliffe Hotel and Spa at Pitfodels, said he was recently shocked to discover the Granite City was totally off the radar for Risa Feldman, an award-winning travel journalist and radio and television host in the US.
Mr Spence, who has since featured in one of her shows, said she promised to include Aberdeen in a future programme.
"She's been travelling around the world for 30 years and had never heard of Aberdeen," he added.
The Marcliffe used to depend on the oil and gas industry for much of its trade but is now focused on a different kind of customer – a sign of the times amid the north-east's economic woes.
Mr Spence will concentrate on attracted business from tourists and not the corporate market which "already knows all about the Marcliffe".
He said he was targeting China and Japan in particular, adding: "I don't need to do any marketing in America because Trump's doing that for me."
The new US president hailed Trump International Golf Links, near Balmedie, as the best course in the world when it opened in 2012.
Mr Spence said: "It's nice to see a little upturn in the energy industry locally but it's not going to make that much difference to my business.
"Companies are still being very careful about how they spend their money, and that's not going to change."
The Marcliffe started gearing up for the Far East market a couple of years ago, when all its promotional material was translated into Chinese.
Mr Spence also aims to take advantage of the story of "Scottish Samurai" Thomas Blake Glover, the Buchan-born founding father of the industrialisation of Japan.
"The Japanese market has huge potential which I'm really exited about," the businessman said, adding he now stocked Glover whisky in his hotel.
On the north-east's own potential for tourism, he said: "We are sitting on an asset that many people don't know anything about.
"There's such a big world out there that we haven't really bothered with before. Tourism has been off the map because of oil and gas."
He said the Marcliffe was also seeing a growing number of Icelandic visitors taking advantage of Icelandair's flights between Keflavik and Aberdeen, while wedding bookings for next year were "fantastic".
Mr Spence, who employs about 100 people, has played a leading role in a north-east campaign against steep increases to business rates.
After an appeal, in which he argued his revaluation was based on much higher turnover before the local economic downturn took its toll, he has ended up paying the same as last year.
Accounts for Mr Spence's trading company show a narrowing of losses and a jump in turnover during 2015/16.
Pitfodels Holdings saw pre-tax losses reduce to £157,826 during the 12 months to September 30, from £416,677 the year before.
Turnover grew to £4.5million in the latest period, from £4.3million previously.
Mr Spence said room revenue fell by 15% during 2015/16 due to the downturn in the oil and gas industry, while restaurant sales were down by 12%.
He added: "The main aim for the year ahead is to maintain a similar level of corporate business and to expand in the tourism sector, concentrating on Europe and the Far East."
"The group operates in a competitive market and to some extent the level of trading is affected by the local economy which is reliant to a degree on the oil and gas sector.
"The risks associated with this are mitigated by ensuring the group offers a high quality of service across all areas of the business and by targeting the tourism sector, as well as business customers."
Last month, the Marcliffe enjoyed its highest weekly occupancy rate for five years after 86% of the beds were sold.
Mr Spence said occupancy this week was down by about 50% year-on-year, highlighting how Aberdeen had "become a much more seasonal destination". Advance bookings for Offshore Europe week in September were poor, he added.