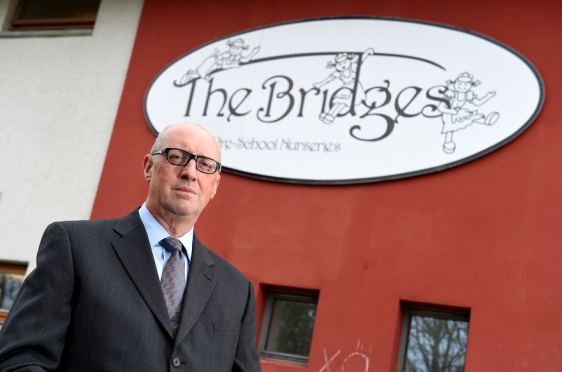 An Aberdeen businessman forced to close one of his nurseries due to a huge soar in business rates was delighted that they could soon be exempt from charges.
Graham Mogford has already put the prices up at Bridges Nursery in Bridge of Don, but was left with no option but to close the doors of his baby nursery in Westhill in June.
The business was hit by a planned 78% increase earlier this year, reduced to 56.25% increase just before the business rates were finalised.
The bill ended up being reduced to a 48% rise after further support from Aberdeen and Aberdeenshire councils – still far above offices and the hotel industry, which had rises capped at 12.5%.
Mr Mogford said a 100% exemption from April 2018 would be helpful if the Scottish Government put it in place.
But he stressed his nursery was currently paying more in rates than commercial offices and worried what would happen after the proposed three-year evaluation period.
He said: "The Barclay report suggests that nursery school rates are reduced to zero for an initial three years, so if this is adopted it is very helpful from April 2018 onwards.
"Meantime, we continue to be penalised and pay more rates for childcare than commercial offices.
"If the Scottish Government do as Ken Barclay suggests, this will benefit childcare. Now stop charging VAT on all our costs please."