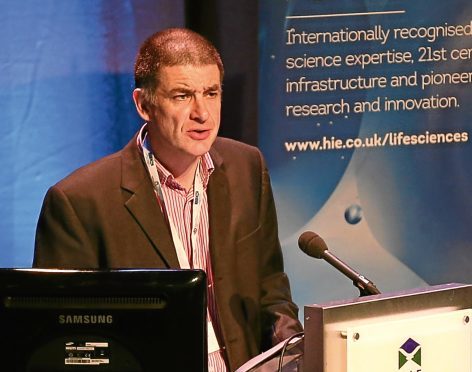 Life science and biotechnology experts heading for Aberdeen next month are expected to generate more than £750,000 for the north-east economy.
They will be in the Granite City for three events over five days at Aberdeen Exhibition and Conference Centre (AECC).
The International Conference on Natural Product Biotechnology (ICNPB), on September 25 and 26, is expected to attract about 250 delegates who will spend an estimated £200,000-plus at local hotels, restaurants and visitor attractions.
It will be followed by the International Conference on the Mechanism of Action of Nutraceuticals (ICMAN) and International Union of Basic and Clinical Pharmacology (IUPHAR) – natural products section – joint conference from September 27-29, when a further 450 delegates are expected to spend about £550,000 locally.
ICNPB conference director Jim Brown said: "We are looking forward to a fantastic week at the AECC, learning about the great science that's going on in this field. It's an area where Scotland has great strengths, with some really innovative businesses drawing on our marine and agri-food resources coupled with the real depth of expertise and knowledge embedded in our research networks.
"ICNPB is a home-grown conference. It started off as Natural Products Scotland but our remit now covers the whole chain of identifying valuable compounds in nature and the sustainability of the processes to convert them into useful products. The circular economy is increasingly important too, as is maximising the potential value from waste streams – I think that'll emerge as a key theme this year."
VisitAberdeenshire business development director Jenni Fraser said: "For Aberdeen to have attracted three globally renowned conferences shows real confidence in the region."
AECC sales manager Steven Daun added the events would showcase the city's world-class research.