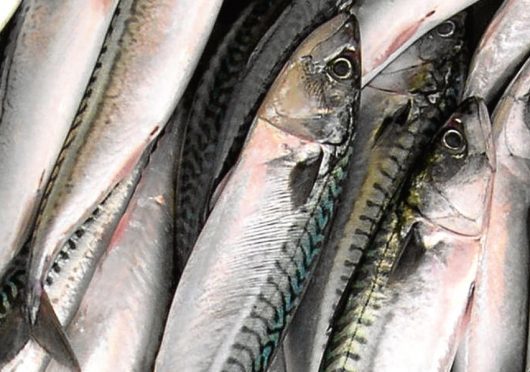 Scotland's fishing fleet will be forced to land more of its catch into "home" ports under new proposals unveiled by the Scottish Government.
Fishing minister Fergus Ewing aims to make sure at least 55% of landings from boats bigger than 33ft are into Scottish ports – boosting this country's processing sector and, in turn, the economy.
A consultation launched this week will run until October 31, with new licence conditions proposed to come into effect from the start of 2018.
For vessels landing pelagic fish, like herring and mackerel, the target will initially be lower at 30% from the start of next year and rise to 55% by 2020.
Fishers failing to hit the new Scottish target risk losing some of their valuable quota in lieu of "missed economic value".
It is estimated that for every £1 of fish the value of fish landed into Scotland, an extra 65p is created for the economy.
Mr Ewing said: "With the value of fish landed by Scottish vessels at a record high of £563million, we need to make sure that the whole industry – whether that's skippers, harbours, boat builders or fish processors – can benefit from this food and drink success story.
"A Scottish landings target will provide the wider fishing industry with increased security for the future, with more vessels landing at least 55% of their fish into Scotland.
"While the vast majority of Scottish vessels already land well more than half of their fish in Scotland, encouraging our fishermen to land more of their catch here will create jobs and support local businesses in communities on the islands and in the north-east."
Ian McFadden, chairman of trade body the Scottish Pelagic Processors' Association, said his sector had "lobbied hard for this for a long time".
"We are really grateful the government has listened," Mr McFadden said, adding: "The more we can put through our factories, the greater the financial benefits for this part of the world."
The Scottish Fishermen's Federation said it would look at the consultation and respond "further down the line".
Current licence conditions require fishers landing more than two tonnes of quota species annually to make sure at least 50% comes into UK ports.
The Scottish Government says a "vast majority" of this country's larger boats already land most of their catch north of the border.
But some white-fish boats use ports in other parts of the UK and "a small number" of vessels owned by non-Scottish companies prefer to land into Spain and elsewhere in Europe. Pelagic boats land "a high proportion" of their catch abroad, where skippers can often take advantage of better market prices.