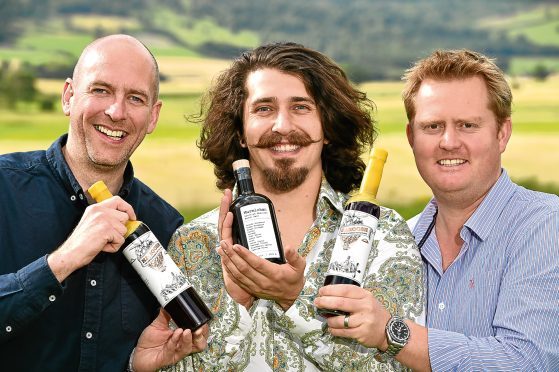 A start-up craft distillery on Royal Deeside is claiming at least one and possibly two innovative firsts after producing its first bottles of a spirit once banned because of its "dangerous" reputation.
The entrepreneurial duo behind Loch Lost Distillery, based at Aboyne's Deeside Activity Park, say their 64%-proof absinthe – named Murmichan, meaning wicked fairy in old Scots – is the first to be produced in Scotland.
Future plans include setting up an absinthe school, which they believe may be the world's first. "I haven't found any others when searching," said, Peter Dignan, who teamed up with fellow oil and gas industry professional Richard Pierce to get the new distillery up and running.
As well as absinthe, an anise-flavoured spirit derived from botanicals, the pair are making gin under the brand name Eenoo – "at the present time" in old Scots – and have been speaking to Deeside Activity Park owner Ken Howie about creating whisky using water and barley from Mr Howie's farm.
Two distilling experts have been taken on at Loch Lost, with Ulrich Ixkes working on gin and Dylan Carney on absinthe.
The catalyst for the distillery was Haroosh, a whisky-based liqueur which Mr Dignan – a subsea inspection engineer with Bibby Offshore – started making in a garden shed last year.
Mr Dignan and Mr Pierce, a marine manager for ConocoPhillips, decided to make absinthe to differentiate themselves from other craft distillers. Absinthe was popular in the late 19th and early 20th centuries, but it attracted notoriety for supposed harmful effects and was banned in many countries.