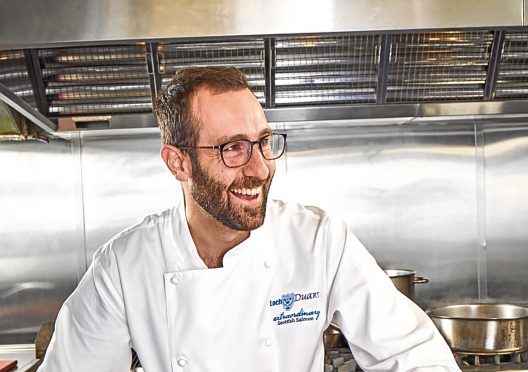 A former head chef at the Scottish National Gallery of Modern Art has landed a new role as a food ambassador for Sutherland-based salmon producer Loch Duart.
The Scourie firm said yesterday it had recruited Patrick Evans for the job, which "bridges the gap between sales and the culinary community".
According to Loch Duart, which counts some of the world's top chefs and restaurants among its customers, the move to appoint a national food ambassador is a first for Scotland's valuable salmon farming industry.
Managing director Alban Denton said: "Rather than recruit a sales manager, Loch Duart needs a chef who can discuss the cooking qualities of our salmon with other chefs on their own terms.
"Our staff rear fabulous tasting salmon and it's our job to share our understanding of the best cooking qualities and flavours."
Mr Evans added: "To be chosen as Loch Duart's first Scottish Food Ambassador is a huge honour.
"You can expect everything from new blind tasting sessions to short videos where I share some of the best ways to prepare and enjoy the salmon. It's a dream job."
Originally from Devon, Patrick is now based in Edinburgh and has worked as a chef across the UK and mainland Europe. His career to date includes spells as sous chef and kitchen manager at the Royal College of Surgeons in Edinburgh and head chef in one of the buildings at the capital's national modern art gallery.
An intensive induction at Loch Duart sees him involved in all aspects of salmon farming, including husbandry, taking seabed samples and joining the biologist teams for fish health and quality checks.
Loch Duart, which supplied salmon for the 2011 royal wedding and Queen's diamond jubilee celebrations, employs 115 people across operations in the Hebrides and Sutherland producing about 5,200 tonnes of fish a year.