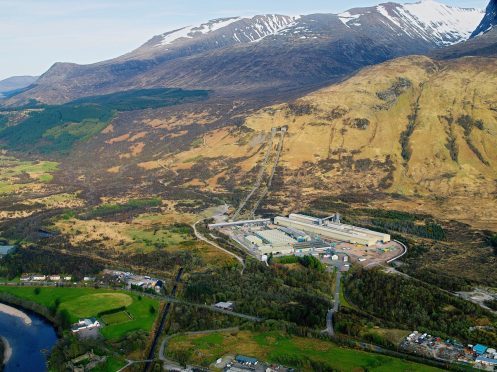 Ambitious plans for a huge windfarm in Lochaber – costing more than £150million and aimed at benefiting both the local and national economy – are unveiled today.
GFG Alliance, which bought the aluminium smelter in Fort William as well as 120,000 acres of estate land last year, revealed that its latest investment proposal for the area would not only power the planned alloy wheel factory in the town but the company's steel mills in Lanarkshire as well.
The company described the project as 'win-win for all parties', as the local community would also be involved with the scheme with shared-ownership opportunities and cheaper energy costs.