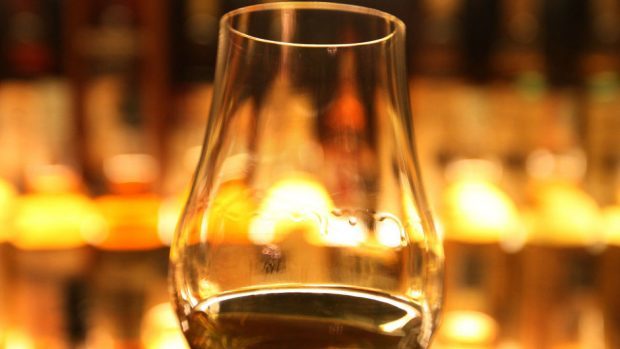 A Moray distillery's flagship product has picked up another international award.
Benromach 10 Years Old single malt whisky, distilled in Forres, scooped the Grand Gold Medal at the Spirits Selection by Concours Mondial de Bruxelles.
More than 1,140 spirits from 54 countries took part in the he competition and were judged by some of the world's finest spirit tasters, representing 22 different nationalities.
Out of the 20 drinks awarded the Grand Gold Medal, Benromach was the only Scottish brand.
Benromach Distillery manager Keith Cruickshank said: "Our Benromach 10 Years Old is a very special single malt for us at Benromach and is our most popular expression.
"At the distillery we have retained traditional methods and we work the time-honoured way, creating our whiskies by hand, using sight, sound, smell and touch, just as they would have done many years ago.
"This has been an incredible year with numerous award wins for several of our whiskies and to have them recognised and awarded at such a high, international level is a great reward for our small team of highly skilled distillers at our Forres distillery."
Built in 1898, Benromach Distillery was brought back to life when leading whisky specialists Gordon and MacPhail, of Elgin, purchased it in 1993.
The growth of the brand since its reopening in 1998 has led to expansion at the distillery and visitor centre, including new warehouses and a larger workforce. The former manager's house has been converted into a tasting room.