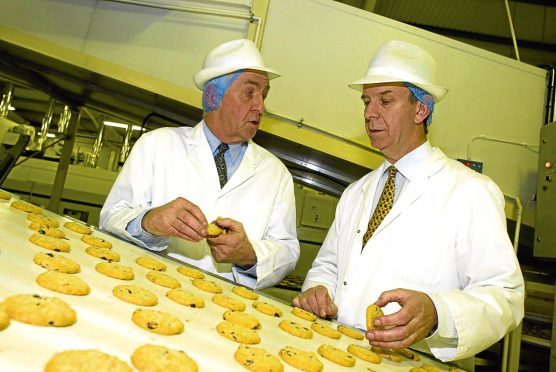 The shortbread supplier to the Queen highlighted Brexit fears and "worrying" protectionist rhetoric in its latest annual accounts.
Aberlour-based Walkers Shortbread also bemoaned a sharp increase in the price of butter – its most important ingredient – which it said would have a dramatic effect on margins this year and "for some time to come".
Butter prices have soared due to a combination of growing global demand and supply shortages.
Joint managing director Jim Walker said yesterday the key ingredient was now costing Walkers more than £6,000 a tonne, compared with £2,000 about a year ago.
The company uses several thousands tonnes of butter a year, he said, adding the "unprecedented" increase came as intense competition for market share among supermarkets continued to put "significant" downward pressure on margins.
Mr Walker said the new National Living Wage was also starting to impact on profitability.
Walkers still managed to grow pre-tax profits to £12.9million last year, from £11.9million in 2015, but turnover fell by £617,000 to £138.7million.
Mr Walker, who runs the shortbread empire with older brother Joseph, said it was a "pretty steady" trading performance.
But he added: "The sluggish performance of the Eurozone economies, the rise of populism, with its protectionist rhetoric and a subdued rate of growth more generally in world trade during 2016 are worrying trends for businesses such as ourselves.
"The impact of the UK's decision to leave the European Union in 2019, with all that means for our ability to trade freely with Europe and to draw on a wider pool of labour is a source of considerable uncertainty."
Walkers' workforce has recently swollen to more than 1,700, including about 500 people from elsewhere in the EU, as the firm gears up for the pre-Christmas rush.
The company was granted its Royal Warrant for the supply of shortbread to the Queen earlier this year, adding to the one it held for oatcakes.