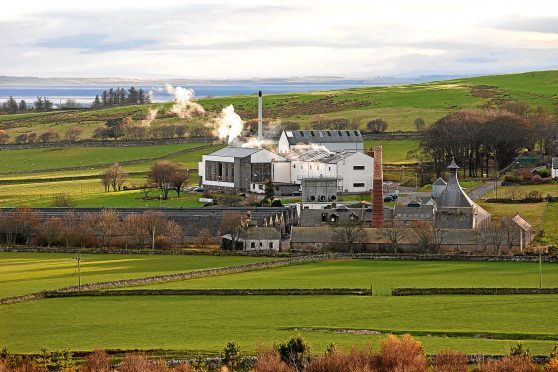 Drink giant Diageo has hailed its £35million plan to revive a "lost" malt whisky distillery in Sutherland and another on the island of Islay as a "once in a lifetime opportunity".
The company expects to bring the distilleries at Brora and Port Ellen back into production for the first time in 34 years by 2020.
New "brand home" visitor centres will be opened at the sites, which will be among Diageo's smallest whisky distilling operations, together producing up to around 176,000 gallons each year. Both will also have cask-filling and traditional warehousing facilities. The plans have been welcomed by Scottish secretary David Mundell, who said they would bring an employment and tourism boost to two remote communities.
Continuing strong world-wide growth in the single malt Scotch market and enthusiasm among whisky experts for the dwindling stocks of Brora and Port Ellen's pre-1983 "cult status" products were behind the decision to bring the ghost distilleries back to life, London-headquartered Diageo said.
David Cutter, the firm's president of global supply and procurement, who is leading the project's capital investment programme, said a "significant amount" of work would need to be carried out at the 198-year-old Sutherland site and at the Islay distillery, which first produced whisky in 1833.
He added: "This is no ordinary Scotch whisky distillery investment. This is a once in a lifetime opportunity to bring these iconic distilleries back to life."
The company said the new operations would "replicate as closely as possible" the taste of the distilleries' previous products.