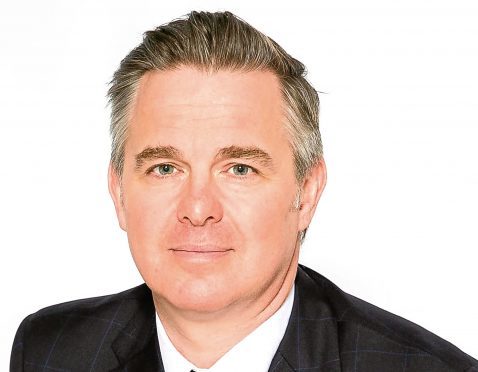 North-east businesses are doing more than ever to support the health of the men who work for them, according to a local MP.
Colin Clark, Conservative member for Gordon, was speaking about the traditional dangers of the oil and gas, fishing and farming industries during a Westminster debate about International Men's Day.
The global day for awareness of men's issues takes place on Sunday.
Mr Clark said the oil and gas industry downturn had created "huge pressures" on north-east families.
And he said he was "staggered" by national figures for suicide and workplace death rates among men, particularly those aged under 35.
He added: "In my Gordon constituency, where we have had traditionally male-dominated employment – primarily oil and gas, agriculture and fishing – they have gone an awful long way in trying to reduce that," he said.
"Particularly the fishing industry, which had a bad track record, is trying to improve that.
"Oil and gas now has a tremendously good track record."
Mr Clark said he believed the promotion of positive and hardworking male role models was beneficial for all in society.
The debate was led by Jeremy Lefroy, the Conservative MP for Stafford, who highlighted that most suicides involved men under 35.
And speaking about the impact of social pressures, Mr Clark said: "This can lead to extreme levels of stress and anxiety, and in the worst cases, a feeling of failure."
According to the official website, objectives of IMD include a focus on men's and boy's health, improving gender relations and promoting gender equality.